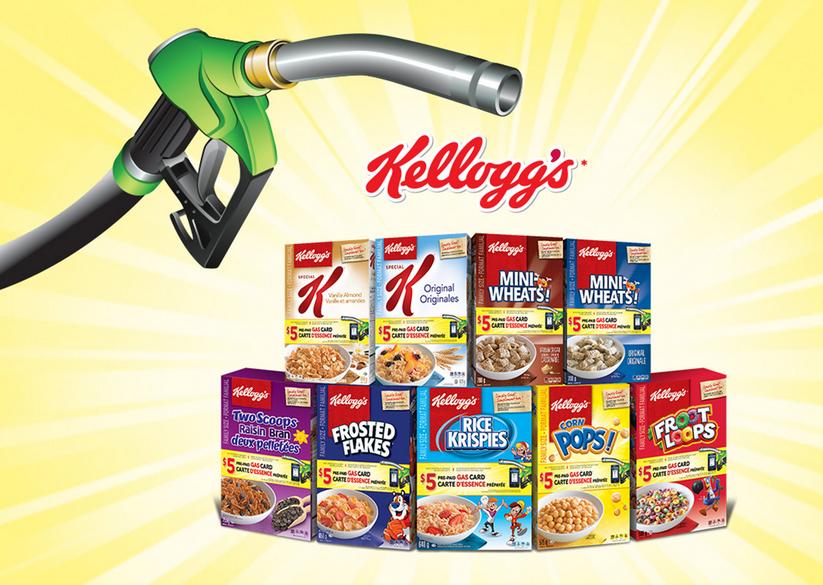 A popular yearly promotion from Kellogg's Canada has returned this year, so keep an eye out for specially marked packages of cereal indicating the free $5 pre-paid gas cards.
This year, instead of PINS being printed on the package that you must enter, you will claim your gift card by purchasing two specially marked Kellogg's cereal products, then uploading your receipt. You will then receive a PIN by text that you will use to claim your $5 gas card. Your purchase must be made on the same receipt, before September the 30th, 2017. You can send a photo of the receipt by text or email to [email protected]
Your card should arrive within 6-8 weeks of being claimed, and you will have until January the 31st, 2018 to use the card at any Canadian gas retailer that accepts major pre-paid gift cards. I love that you can upload a picture of your receipt this year and don't have to spend anything on postage mailing away the forms.