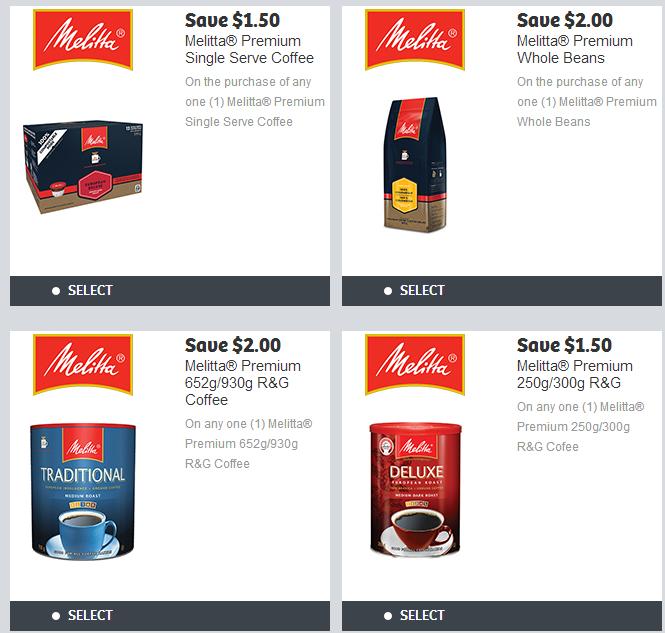 Melitta coffee fans should head over to the WebSaver Canada printable coupon portal this morning, and print their choice of coupons from the large selection that are available. These coupons have come and gone several times and have sold out more than once, but they are all currently now available.
If you print these coupons now and wait for a sale you can score some amazing coffee deals. For example the $2 coupon for the 930g tin of coffee was sold out the last time this size tin was on sale for $7 and change at Giant Tiger just a couple of weeks ago, but with this coupon you would pay $5 and change, a really great price. I would print these coupons now to be prepared. Additionally, there is often overlap with rebates on cashback apps. If you claim your receipt with multiple apps the coffee could end up being nearly free with the right sale.
Here are the coupons that are currently available for Melitta products:
$1.50 off Melitta Premium Single Serve Coffee
$2.00 off Melitta Premium Whole Beans
$3.00 off Melitta Manual Pour Overs
$0.50 off Melitta Premium Cone Filters
$2.00 off Melitta Premium 652g/930g Roast & Ground Coffee
$1.50 off Melitta Premium 250g/300g Roast & Ground Coffee
Click here to get your Melitta coupons through the WebSaver printable coupon portal.