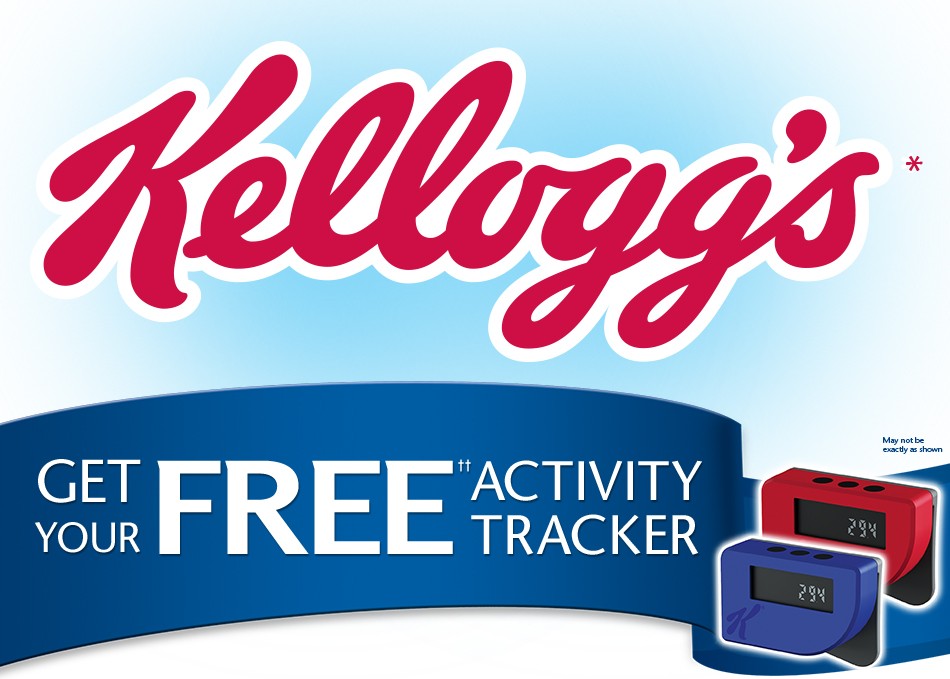 Right now you may be resolving to eat fewer Christmas cookies and be more active this new year, and Kellogg's Canada has a great new promo to help you achieve your goals. Purchase two specially marked boxes of Kellogg's products, and use the PINs found on those boxes to claim a free activity tracker.
All of the PIN codes must be redeemed by April the 30th, 2017. Once you have submitted your two PINS you can expect your free activity tracker to arrive within 6-8 weeks of your order date. The complete list of participating products is as follows:
Special K* Original Cereal 435g
Special K* Vanilla Almond Cereal 355g
Special K* Red Berries Cereal 320g
Special K* Low Fat Granola Cereal 553g
Special K Nourish* Apple, Raspberry and Almond Cereal 396g
Special K Nourish* Coconut, Cranberries and Almond Cereal 396g
Special K Protein* Cereal 400g
Special K Protein* Bars – Double Chocolate Flavour 180g
Special K Protein* Bars – Peanut Butter Chocolate Flavour 180g
All Bran* Original Cereal 525g
Vector* Meal Replacement 400g
Vector Protein* Chewy Bars Mixed Nut 200g
Vector Protein* Chewy Bars Peanut 200g
Click here for the complete terms of the promotion, and to submit your PINS.