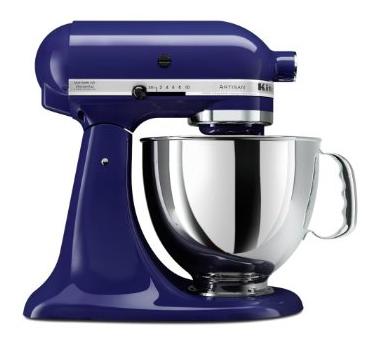 Planning on investing in a KitchenAid mixer or specialty item soon? Nows the time! Until March 31rst there is mail in rebates on select KitchenAid appliances! Must be bought at a KitchenAid authorized dealer. Rebates must be received by May 14th 2010.
Heres a quick reference list of products included in the rebate offer: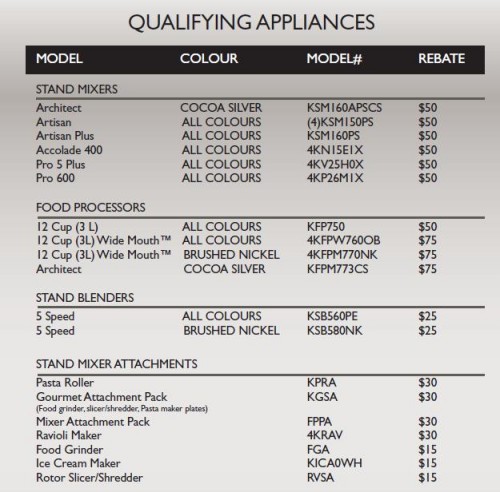 Amazon.ca carries a lot of the KitchenAid appliances applicable if you want to have a look see.
Click here for the PDF of the Rebate offer