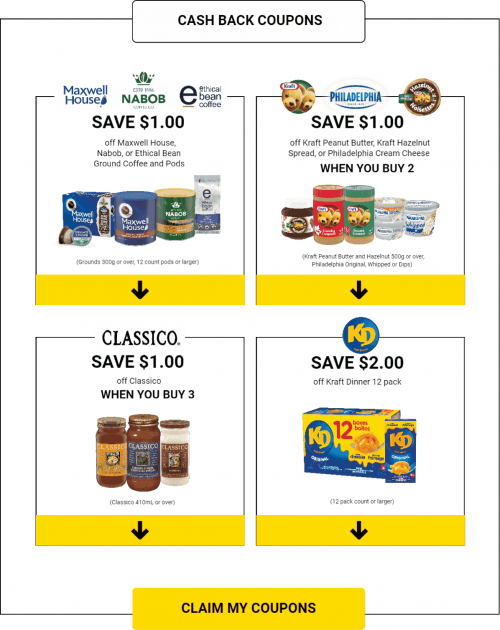 Kraft Canada has some new printable coupons that you can get through the link below. These will be new to some of you, but others will remember that these were also available in 2022. Here are the coupons that you can print:
Save $1 on Maxwell House, Nabob, or Ethical Bean Ground Coffee and Pods
Save $1 when you buy two Kraft Peanut Butter, Hazelnut Spread, or Philadelphia Cream Cheese
Save $1 when you buy three Classico Pasta Sauce
Save $2 when you buy a 12 pack of Kraft Dinner
I'm not sure if the forms are working properly at the moment however. I'm getting the message that I have already taken advantage of all available offers but I have never used any of these coupons. If you are having this issue as well, hopefully it will be resolved soon.
These coupons can be printed, or you can also add them to your WebSaver wallet as cash back offers.
Click here to get your Kraft Canada coupons.