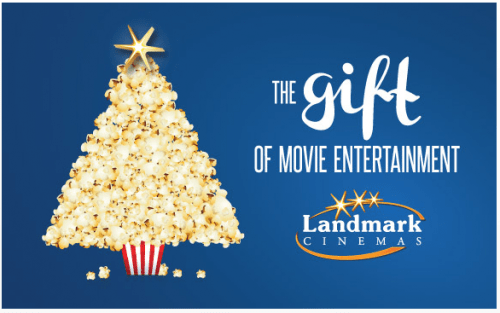 For a limited time only at Landmark Cinemas can you receive a FREE coupon booklet with $30 in savings if you purchase a $30 gift card. This offer is perfect if you are a movie fanatic or know someone who is.
Coupons provided with the Landmark Cinemas coupon booklet will include:
General Admission and Popcorn for 12.99
50% of general admission
Buy on Get on Free movie admission
Free Medium coke with a large popcorn
Kids Movie Pack for only 9.99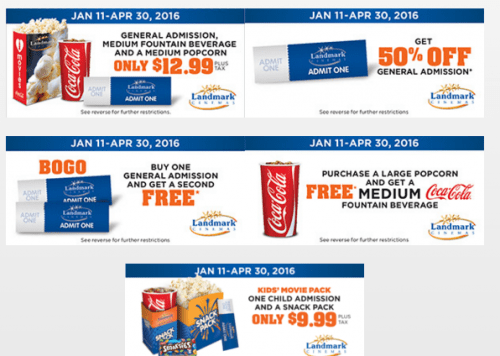 These Landmark's FREE coupons are valid from January 11th until April 30th. You can also get multiple Gift Cards to take advantage utmost advantage of this sale if you love watching films at Landmark Cinemas. If using at West Kelowna or Towne 8 Winnipeg Lanmark Cinemas locations, the value will be under $30 due to their amazingly low admission prices.
Click here to get this Landmark Cinemas offer