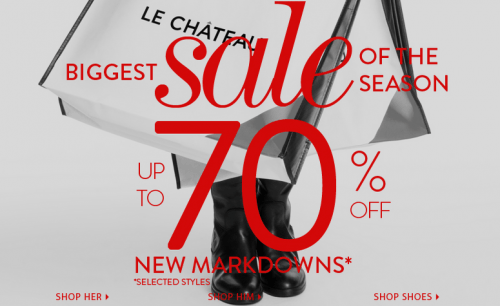 Le Chateau Canada has great deals on clearance items on now. Head over to Le Chateau online to save up to 70% off the original price on a selection of outerwear, clothing, accessories and footwear.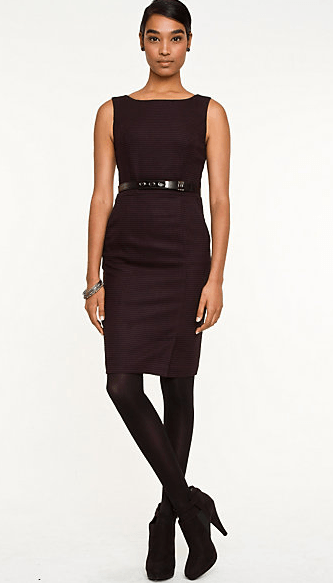 This Houndstooth Belted Shift Dress is one of the many great options that you can find on sale at Le Chateau. Originally sold for $169.95, you can now save $100 and purchase it for $69.99. This great dress with a subtle houndstooth print is great for both work and a night out.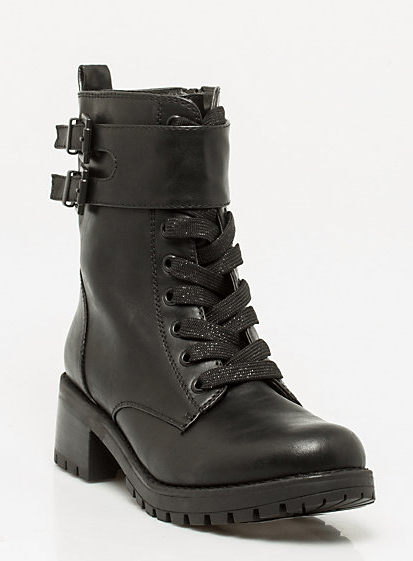 These Leather-like Lace-up Lug Sole Boots from Le Chateau are a cool way to finish your outfit. Military boots have been very fashionable for both men and women the past few years and these boots offer the basic military boot look, with the addition of the leather buckle near the opening. Pair these up with jeans for a great alternative to sneakers.
Head online to Le Chateau and view a variety of great looks on sale. Prices and stock may vary in store.
Click here to shop deals on clearance items at Le Chateau Canada online.