Le Chateau Canada is hosting a spring flash sale within their already massively reduced outlet selection, with some styles starting for as little as $10! But wait, it gets even sweeter. Le Chateau is also offering a sitewide discount promo code that will save you an additional 10% off on your purchase. This promo code works in the outlet section as well, which means you can stack your savings with minimal effort on your end!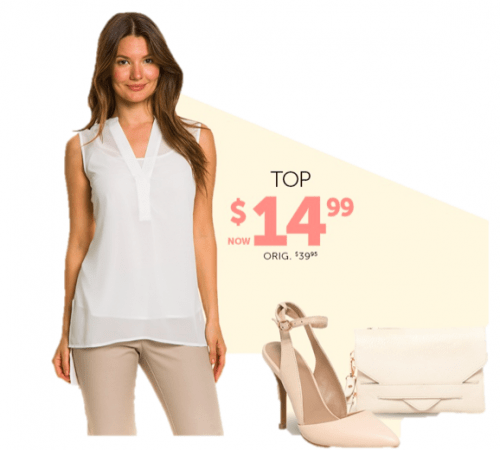 To save the extra 10% off on your purchase, you will have to enter the promo code, LC10SUMMER2017, at the checkout. This promo code will only be valid from April 1st to May 31st, 2017. I used this promo code on a top that was on sale for just $9.99 (was $29.95), and the total came out to be just $23.99 – as shipping and handling is $15 before you spend $100 (after $100 it's a $5 flat rate shipping fee).
Le Chateau will be running the flash sale until Monday, April 10th at 8:59am EST.
Le Chateau offers $5 flat rate shipping on orders that are $100+, and orders less than that will cost $15 for standard shipping.