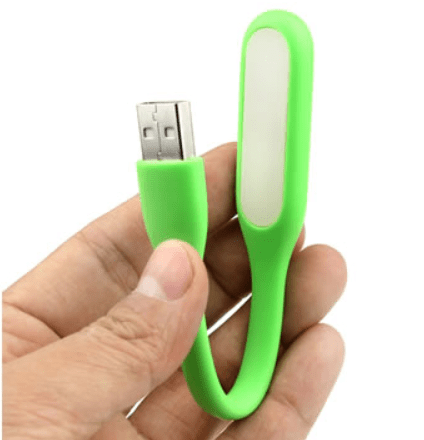 The LED Shoppe Canada has a great deal on right now! If you're looking for some extra lighting when you're typing away on your computer or laptop, pick up this Flexible USB LED Light Lamp! Originally sold for $6.59 ($4.99USD), you can purchase it now for only $1.57 ($1.19USD)! However, there is a slight catch with this deal in that you have to buy a minimum of 2 lamps, but it's still a great price. This lightweight lamp can be use on anywhere and powered by any devices with a USB port. It will bend into just about any position you need so you can make the most of the little 5V lamp.
This offer is on for a limited time only, or while supplies last. LED Shoppe displays prices in USD, so the Canadian conversion may vary. LED Shoppe offers free shipping on all orders.
Click here to purchase a Flexible USB LED Light Lamp from LED Shoppe.