Every Tuesday, Via Rail Canada offers some great discounts on prices for Escape Fare on Economy and Sleeper Class Tickets! Head over to Via Rail now and you could find one way tickets on popular routes for as little as $19!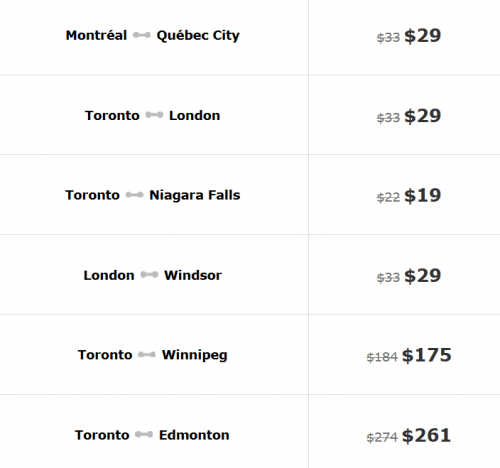 This week, I noticed there are Via Rail is offering discounts on a few less routes than normal, but you can still find some decent savings. If you're planning to head over to Niagara Falls for short trip, you can pick up one way fares between Toronto and Niagara Falls for only $19. If you want to travel the rails and take your time heading out west, you can travel a longer route between Toronto and Edmonton for $261.
These offers must be booked by 11:59pm ET on August 25, 2015 to get your discount. Travel between Saturday, August  29 and Friday, September 4, 2015 inclusive in the Quebec City-Windsor corridor, or travel between Saturday, August 29 and Friday, September 25, 2015 inclusive on long-haul trains.
Click here to view more Tuesday discounts on fares at VIA Rail.