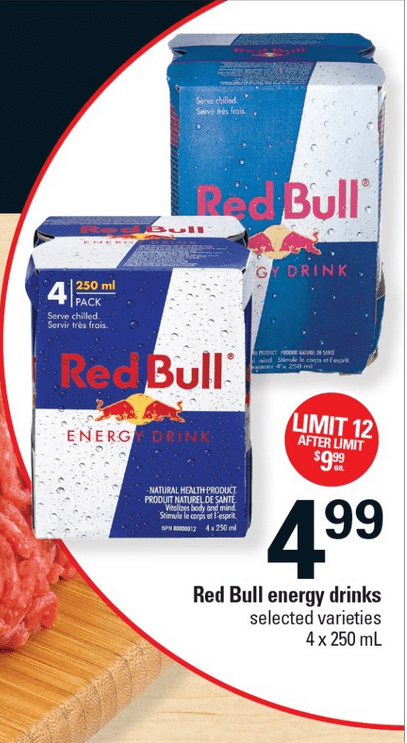 If you need an extra boost of energy to help you get through your day, you'll love this hot deal from Loblaws Canada! This week at Loblaws, you can purchase Red Bull Energy Drinks 250mL 4 packs for just $4.99 each! That's only $1.25 per can! Red Bull Energy Drinks contain a special formula including caffeine, taurine, B vitamins, and Alpine spring water that's great for perking you up.
This offer ends July 16, 2015. There's a limit of 12 packs per customer.
Click here to view more deals in this week's Loblaws Canada flyer.