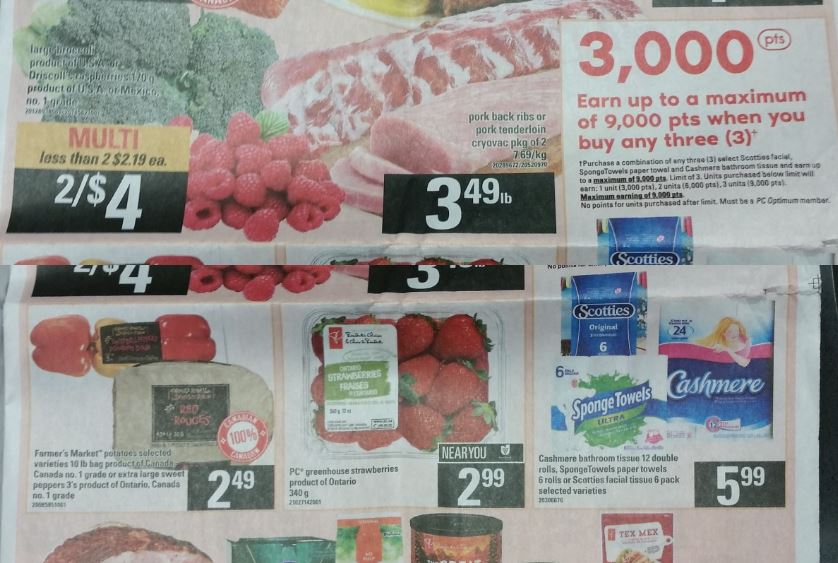 The Loblaws Ontario flyer valid from the 11th to the 17th of April has a few advertised in store PC Optimum offers. The first of these offers is for up to 9000 PC Optimum points when you purchase three of the following products: Scotties Facial Tissue, Sponge Towels, and Cashmere bathroom tissue. There are coupons for some of these, including a $1 tear pad coupon for Cashmere that was around a couple of months back. Use any coupons you have to get an even better deal, and don't forget to save any current PC Optimum offers that you may have for these products.
Here is a list of other advertised PC Optimum offers in the flyer for next week:
get 4,000 PC Optimum points for every $10 spent on Colgate Toothbrushes, Toothpaste. or Mouthwash
get 6.000 PC Optimum points for every $20 spent on Pepsi soft drinks, Tropicana drinks, Pure Leaf, Gatorade, Montellier, or Bubly
get 400 points for every $2 spent on D'Anjou or Bosc pears
Click here to view these offer in the upcoming Loblaws Ontario flyer.