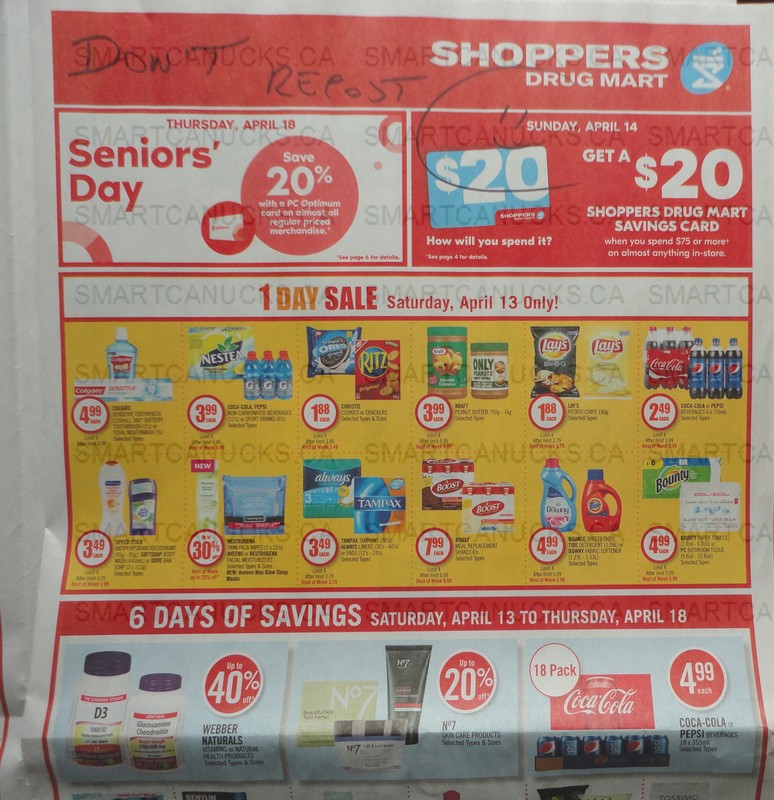 This Saturday April the 13th, get 20x the PC Optimum points at Shoppers Drug Mart Canada when you spend $50 or  more on nearly anything in the store. In addition if you pay with your PC Mastercard, you will earn another 5,000 PC Optimum points.
There is a second offer on Sunday, April the 14th. Spend $75 or more on nearly anything in the store, and you will receive a $20 Shoppers Drug Mart savings card. You can still use coupons to bring down your total and receive the savings card should you wish to do this offer. Keep in mind the savings card is not a gift card. so you will need to be sure to use it before it expires.
Google Play cards are 10% off this week so you may want to pick these up if it's something you could either use or gift. You must purchase cards with set amounts though, and not a loadable card.
Click here to view the upcoming Shoppers Drug Mart Canada flyer on our forum.