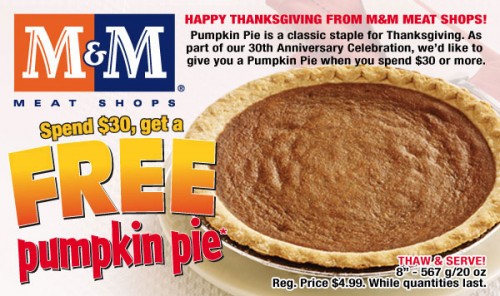 This week at M& M Meat Shops spend $30 or more and receive a free pumpkin pie!  Look at that Irefusetopayfullprice your pie problem is solved, just get a free one at M&Ms!
Also this Tuesday is  a special double discount day for seniors.  Save 10% instead of the regular 5%.
Click here for your latest flyer and locations.