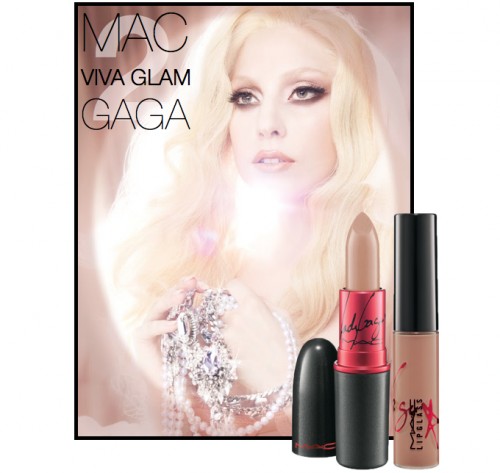 (So nice, MAC made her a spokeswoman twice!)
Last week, MAC launched Viva Glam II featuring Lady Gaga as their spokesmodel…again. Viva Glam II features a lipstick and lipglass in Gaga 2 which is a "light warm" nude. Great colour for the Spring!
Music-wise I'm not a HUGE fan, but the lady can certainly sell whatever she puts her name on!
Get Gaga 2 while supplies last as both the lipstick and lipglass are limited edition, i.e. you're at the mercy of eBay, and its premiums, if you don't get a chance to snatch these up!
After dodging all the families who were at the mall on Family Day, I was finally able to pick up the lipglass for $17.50CAD, plus applicable taxes. 🙁 It looks like I chugged a bottle of liquid foundation, but hey, 100% of the proceeds goes towards the M*A*C AIDS Fund. Sounds like a good cause if you ask me!