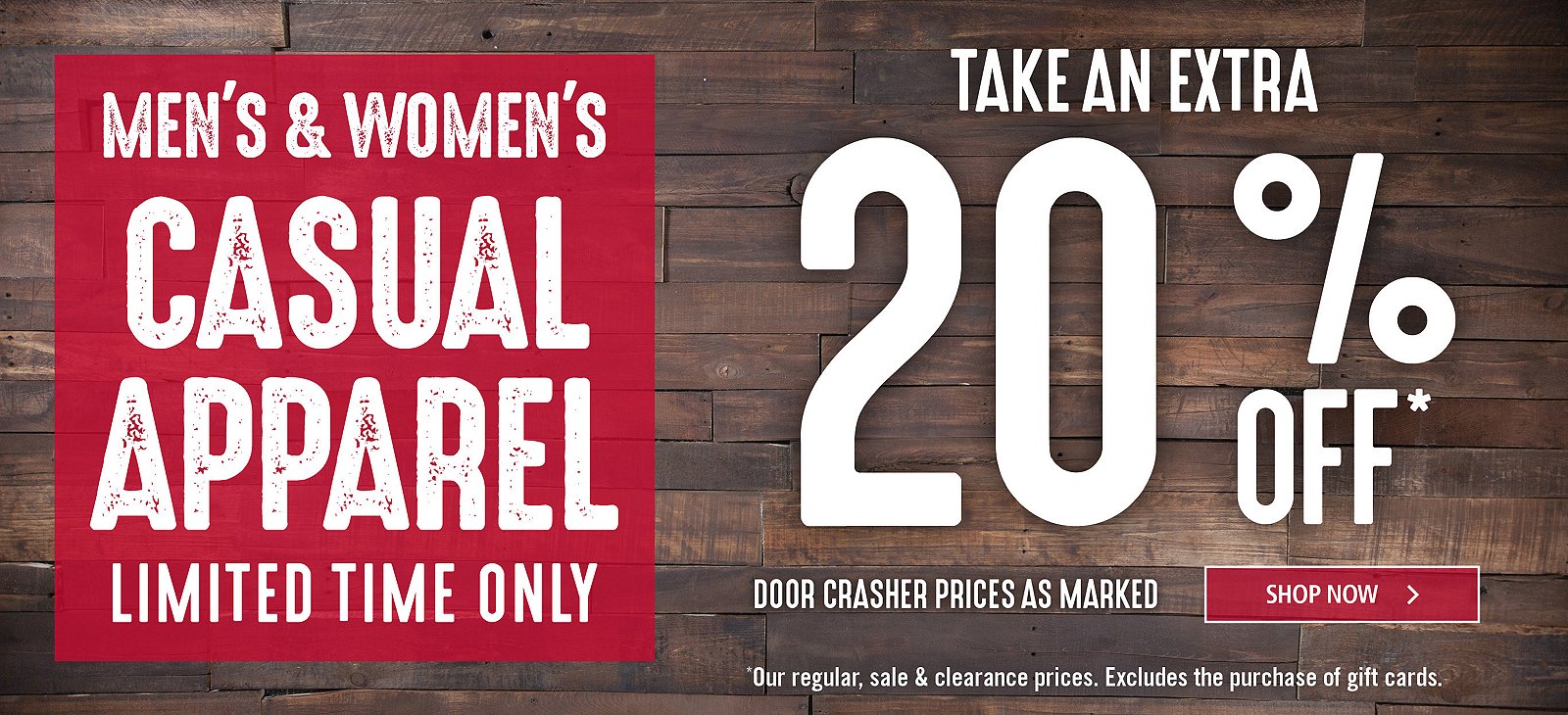 Mark's Canada has two special offers going on right now for both men and women that is going to make those of you looking to layer up for winter very happy campers. For the first offer, men and women can take an extra 20% off on regular, sale and clearance priced casual apparel.
In the second offer, men and women can pick up one regular-priced sweater and grab a second sweater for FREE. This buy one get one free offer will also only be available for a limited time only.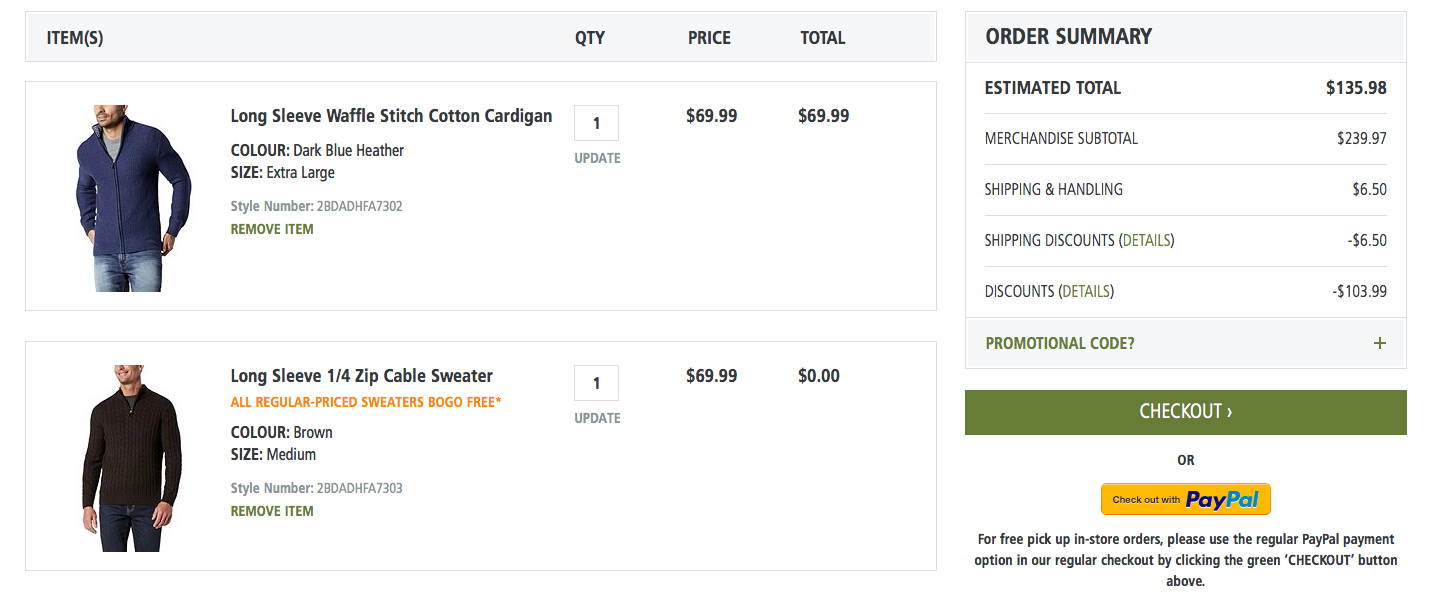 As an example of just how much you can pick up with these two separate offers, I put together a sample cart that had two sweaters, this Long Sleeve 1/4 Zip Cable Sweater and this Long Sleeve Waffle Stitch Cotton Cardigan (both reg. $69.99), plus one casual piece, this Farwest Colour-Block Water-Repellent Rain Jacket that was originally being sold for $99.99.
After taking the 20% off discount and the BOGO offer into account, all three of these pieces would only end up costing $103.99, though normally they would all cost $239.97. That's a total savings of over $100!
Mark's offers FREE shipping on all orders that are $99 or more.