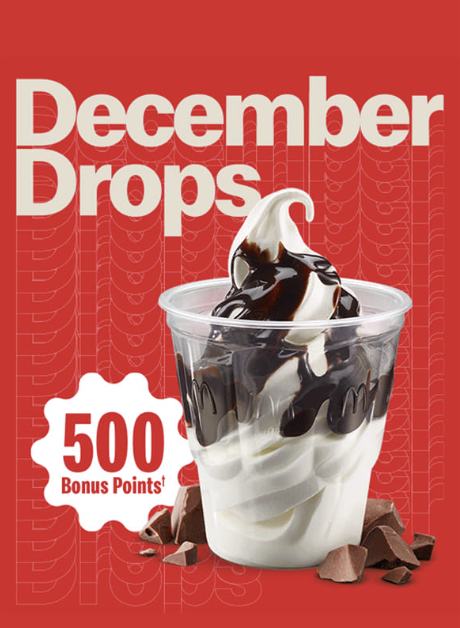 McDonald's Canada is dropping some great new offers in their app this December, and here are some of the offers that are currently available:
$5+tax Extra Value Meal
Choose from Egg McMuffin, Bacon 'N Egg McMuffin, Sausage 'N Egg McMuffin, Egg BLT McMuffin, Big Mac, McDouble or 6-Piece Chicken McNuggets. Hashbrowns are not available on the All-Day Breakfast menu and are replaced with fries after 11am. Limit one offer per customer.
FREE Hash Brown or Li'L Donut 
Get a free Hash Brown or Li'l Donut with any food or beverage purchase. Minimum $1 purchase is required. Limit one offer per customer.
500 Bonus Points When You Buy a Cone, Sundae, or Snack Size McFlurry
Offer is valid through December the 11th, with a limit of 500 bonus points per transaction.
All of these offers are not available with McDelivery, and must be used at the restaurant or added to a pickup order. All of these offers are valid over the next 6 days.
Click here to get the McDonald's app if you don't already have it.