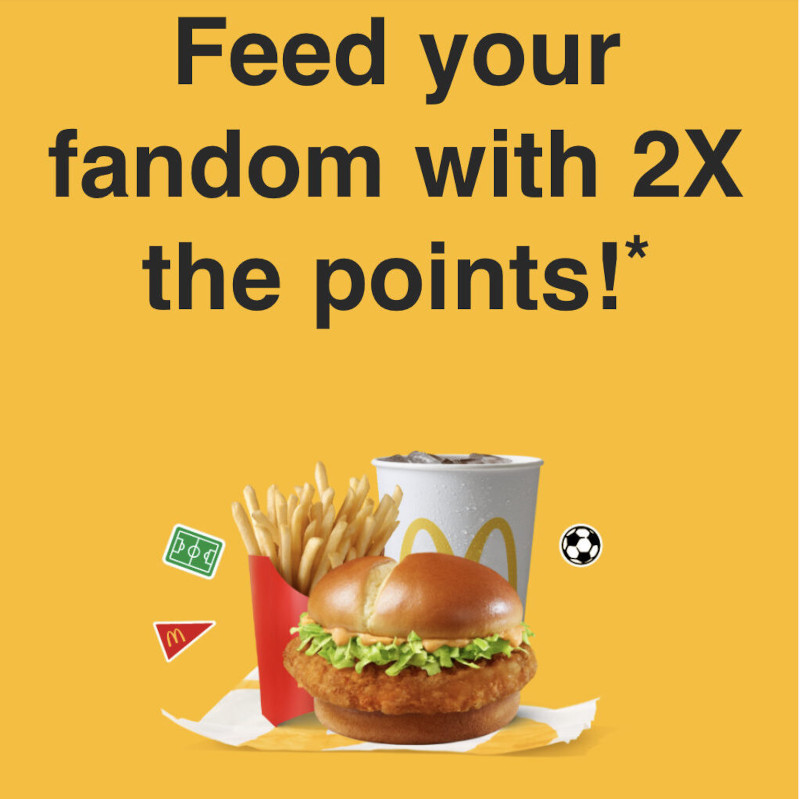 McDonald's Canada is cheering for the Canadian National Soccer (Football) team in the World Cup with 2X the points on the McDonalds Canada mobile app
Feed your fandom with 2X the points.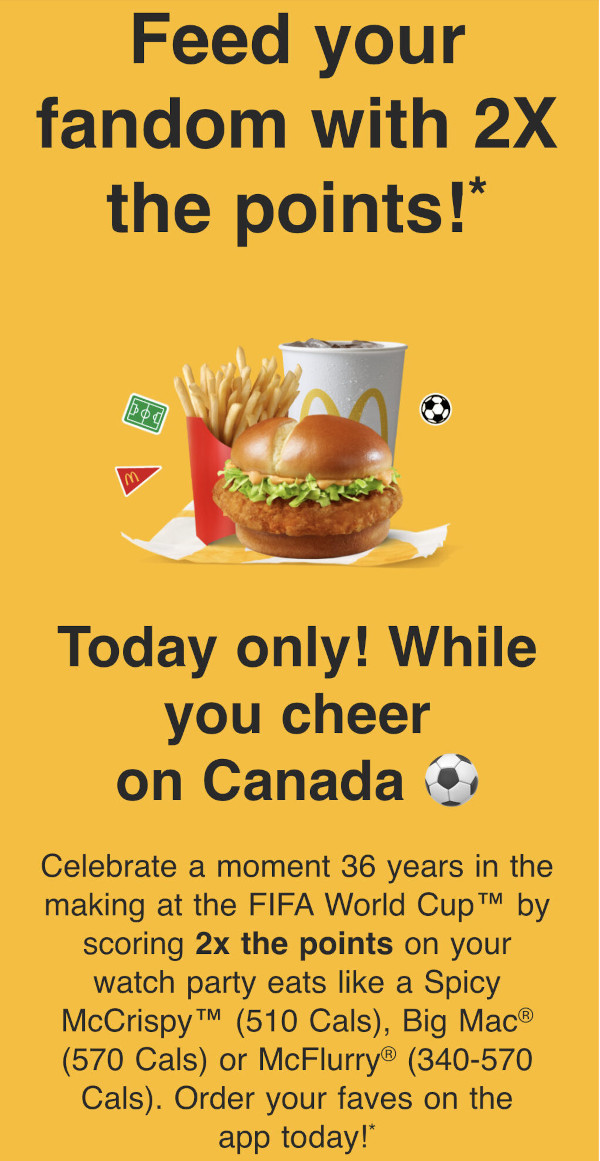 Today only November 23rd, 2022 while you cheer on Canada.
Celebrate a moment 36 years in the making at the FIFA World Cup ny scoring 2x the points on your watch party eats like a Spicy McCrispy, Big Mac or McFlurry. Order our faves on the App Store.