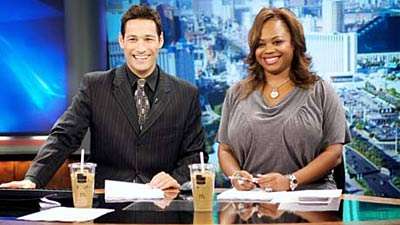 I'm a big believer in the term "newsertainment."  Back in the days before CNN, television news was news.  It wasn't meant to make a profit — it was a legal requirement for the station to have and it always ran at a loss.  Although that may sound like a downer, it also meant they could afford to have some integrity.  With only an hour to fill each evening, typical news broadcasts featured real news (and on slow days, just a little filler) rather than what we get now.  One missing white girl or one case of food poisoning, despite being terrible for the people involved, is not national news.  But when you have 24 hours to fill so that you can keep the ad dollars coming in?  You'll take whatever you can get and make it news so that your manufactured news can bring in the green.
So what does all of this have to do with McDonald's?  Not content with just taking the money from the big M for the commericals run between newsertainment segments, several news organizations have begun accepting cash for McDonald's product placement.  During their morning news segments, McDonald's new iced coffee will be prominently featured on the anchors desks in place of the typical cup of coffee or water.
The further selling out of the news or the ultimate in integrative advertising?  You decide.
[via The Telegraph]