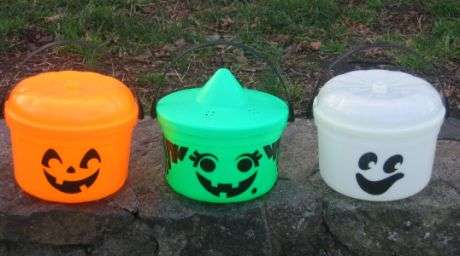 Anybody remember the McDonald's Hallowe'en pumpkin pails? When I was a kid these were all the rage. They debuted back in '86 and underwent a number of changes over the years.
While I'd normally take the opportunity to ramble down memory lane about and chitter chat all about my memories of the pumpkin pails, I thought I'd let somebody else do all the heavy lifting this week.
Over at SydLexia they've put together a comprehensive history of the McDonald's Halloween pail, complete with tales of their youth. A tiny bit of their language is NSFW, so don't hop over if you're easily offended or planning on reading it to little ears.
Also — the house that gives out $1 McDonald's gift certificates is the coolest house on the block. 'Nuff said.