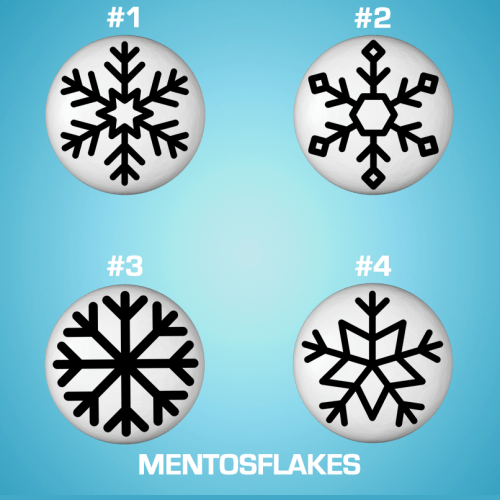 Mentos Canada is waking up your tastebuds this morning by giving you the opportunity to win a FREE box of Mentos when you comment on this picture on their Facebook page and state which snowflake you like the best. In my opinion I like #2 and #4 the best, but you can pick whichever snowflake suits your fancy the best as there is no right answer!
You must comment on this picture on the Facebook page before 7pm EST on Saturday, January 10th.
Click here to comment on the Mentos Canada Facebook page.