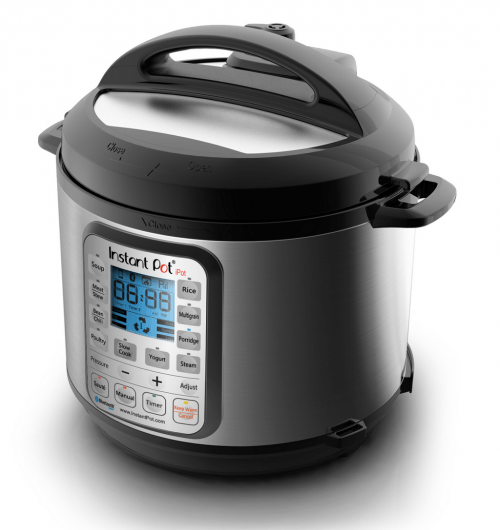 Technology is getting so 'smart' nowadays, especially within the world of kitchen appliances, that soon you may be able to remove the cook entirely from the kitchen (at least I hope not, for my brother's, the chef, sake). If you take a look at the recent generation of Instant Pot's, the Instant Pot Smart Bluetooth-Enabled Multifunctional Pressure Cooker you'll understand why one would begin to see where technology is heading in terms of cooking without needing to actually be present.
This Instant Pot Smart multifunctional cooker not only has 7 built in different cooking modes (pressure cooker, slow cooker, rice cooker, saute, steamer, and yogurt maker) but also includes 14 different micro-processor controlled programs:
meat/stew
soup
saute
poultry
bean/chili
steam
multigrain
porridge
rice and slow cook
keep-warm
yogurt
pasteurize
fermented rice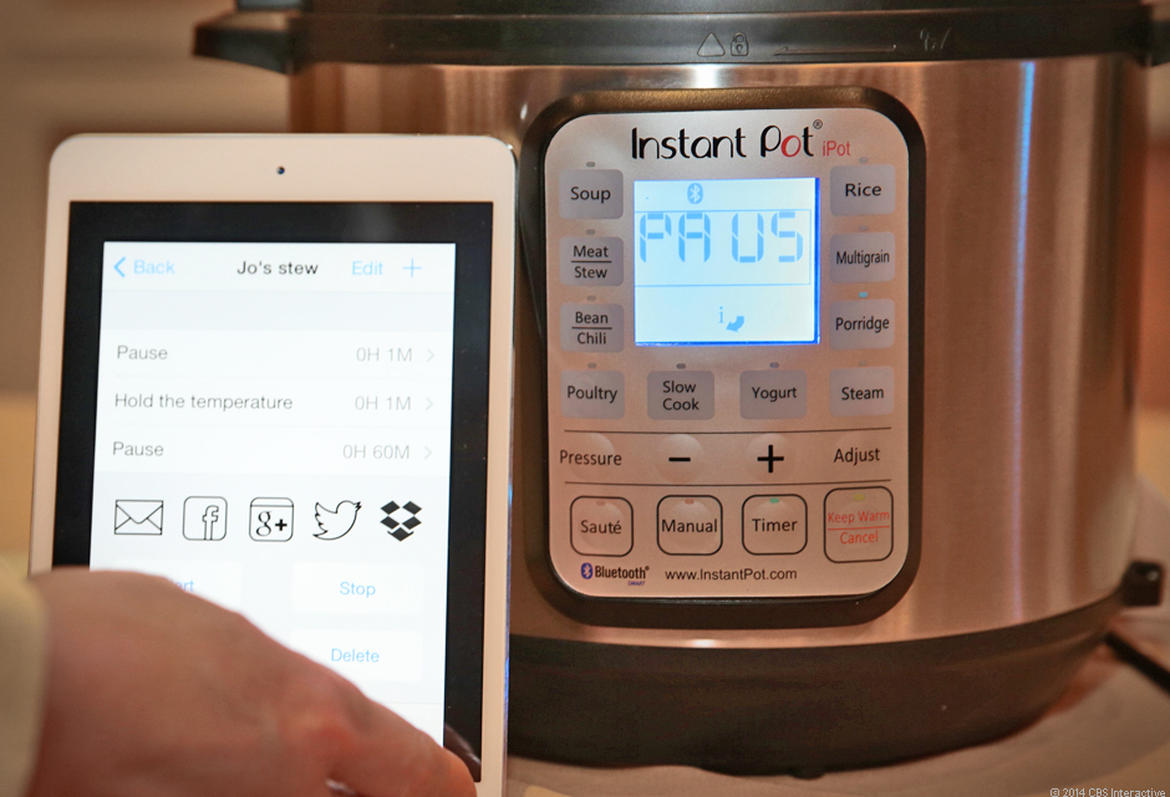 What sets this Instant Pot Smart model apart from its predecessors, which have already been met with rave reviews, is that it can be programmed with specific scripts for each cook's individual recipes – all of which can be controlled through your iPhone/iPad (Android will be available in March 2015). Simply download the app, and you can either download previously loaded scripts or create your own script which can include up to 15 steps that will determine the time, temperature and pressure you wish to cook for at each stage.
While this Instant Pot pressure cooker is a tad more pricey than the previous models, the convenience and control supplied through the smart technology is something that gives it that extra edge and, in my opinion, justifies the extra money. Plus, when you use the promo code, hipipot, at the check out you will receive $60 off your Instant Pot Smart, making it cost just $229.95 USD (in Canadian, that would be about $271.83). This promo code will only be available for the next two weeks.
Instant Pot offers free-shipping for all orders placed within Canada and the U.S.
Click here to buy the Instant Pot Smart Bluetooth-Enabled Multifunctional Pressure Cooker.