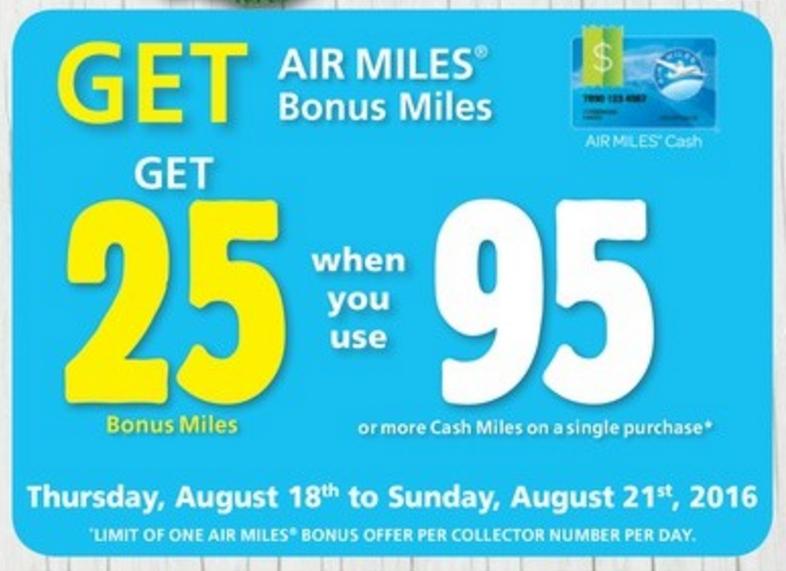 Air Miles collectors may want to take notice of this offer at Metro Ontario from Thursday, August the 18th to Sunday, August the 21st. For these three days only, redeem 95 or more of your cash miles in a single transaction, and get 25 Air Miles as a bonus!
Redeeming 95 bonus Air Miles will save you $10 off your purchase, and will only cost you 70 Air Miles as you are getting 20 back. If you have enough Air Miles to do several transactions where you redeem the 95, you will have to spread it over the three day, as this offer will only work once per collector number per day.
You could use this in conjunction with the $10 Metro gift card when you spend $20 on General Mills products, and there are also some great deals like Athentikos yogurt for 50 cents after the $3 printable coupon which is still available.
Click here to view this Metro Ontario flyer, valid August the 18th to the 24th.