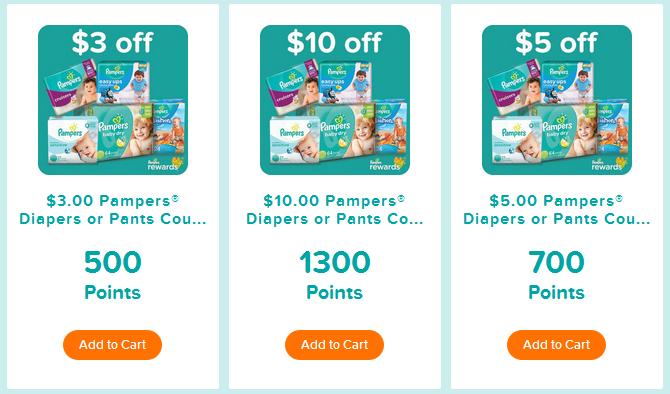 Pampers Canada has added a few new rewards to their Gifts To Grow rewards catalogue recently. These new rewards are coupon! Redeem you points for savings on future purchases of Pampers diapers with this coupons that will come by mail when you redeem for them. The following three options are currently available:
Save $3 on Pampers Diapers or Pants for 500 points
Save $5 on Pampers Diapers or Pants for 700 points
Save $10 on Pampers Diapers or Pants for 1300 points
You may redeem for one of each coupon per month per account, and these coupons are valid on all sizes and type of Pampers. You will receive the coupon within  four to six weeks after your order has been placed, and the coupons are valid until the 30th of June, 2018.
Click here to redeem your Pampers Gifts To Grow rewards points for these great new coupon rewards!