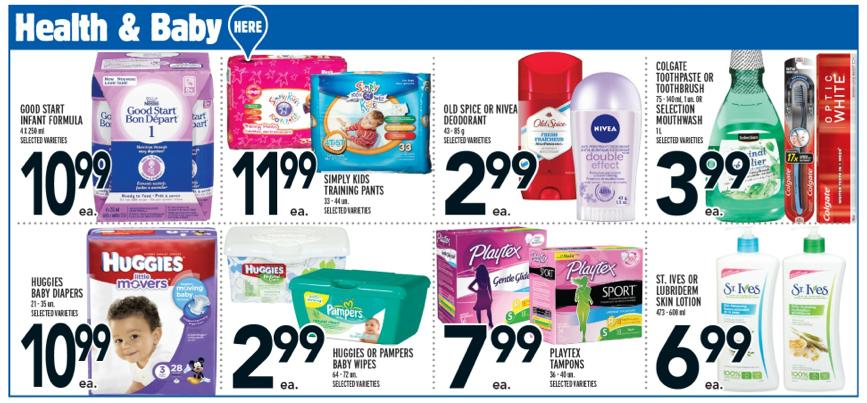 Hopefully you were all able to pick up some free Pampers wipes last week from Shoppers Drug Mart Canada with the $3 coupon, or perhaps you price matched them elsewhere. Some of you mentioned that in addition to Shoppers Drug Mart having them on sale for $2.99, they were also that price at Metro Ontario, although unadvertised.
This week, the deal is in fact advertised in the Metro Ontario flyer, so for those of you who have not yet stocked up, and for those of you who were just recently able to print the coupon, the deal continues this week! Until June the 8th, get Pampers wipes for free from Metro Ontario, using the printable coupon which was previously available through both Brandsaver and SmartSource, and is now currently available through the Pampers website.
The coupon that you can currently print through the link below can only be printed once. Even though it is a SmartSource coupon there is a limit of one print of each coupon through the Pampers Canada portal. You must also sign in to your Pampers account to access the coupon, so be sure to make one if you do not already have one.
Click here to view this offer in the Metro Ontario flyer.
Click here to print your coupon for $3 off the purchase of Pampers wipes.