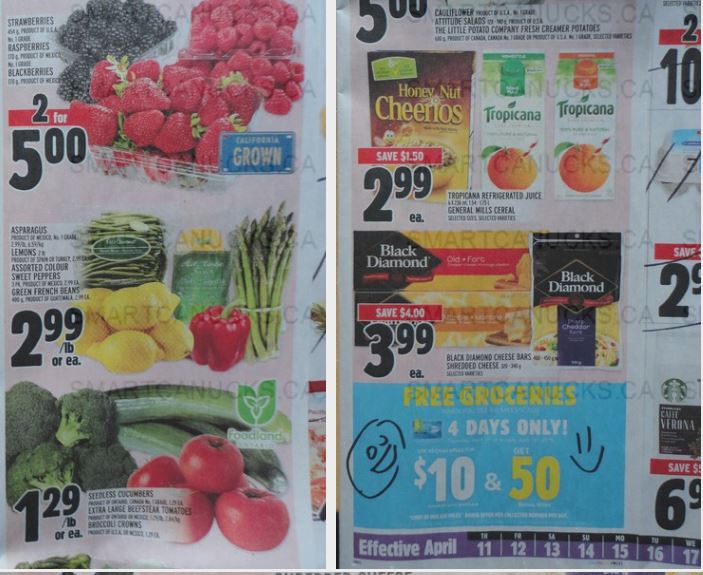 From March the 11th to the 14th, redeem 95 Air Miles at Metro Ontario and get 50 bonus Air Miles reward miles. You will have to redeem 95 miles for $10 off, but since you are getting back 50 miles, you will have used only 45 miles for $10 off. Here are some of the items in the flyer that you may want to redeem for:
General Mills Cereal or Tropicana $2.99
Black Diamond Cheese $3.99
Chipits 2/$7
Betty Crocker Icing or Cake Mix 2/$4
Redpath Brown Sugar or Icing Sugar $1.99
Arm & Hammer Laundry Detergent $3.33
Philadelphia Cream Cheese (There's 20 bonus Air Miles, probably when you purchase two or more, sorry I can't make it out)
Lactantia Cream $2.99 (there is 15 bonus Air Miles, but again I can't make out how many you are required to purchase)
For the redemption offer, depending how many Air Miles you have to redeem, you can redeem once per collector card per day and receive the bonus of 50 miles.