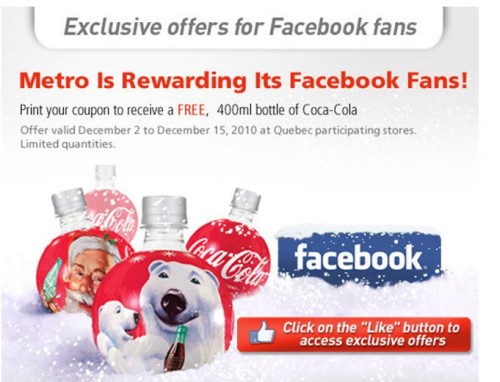 Metro Quebec is offering a free 400ml bottle of Coke for Facebook fans until December 15th.  All you have to do is "like" them on Facebook and you will be able to print off your coupon.
Now I know not all of our readers have a Facebook account. I'm not positive but you can try this link to see if it lets you print a coupon as well.
Remember this is only valid for Quebec.
Thanks Boo Radley for sending us this great coupon (haha)