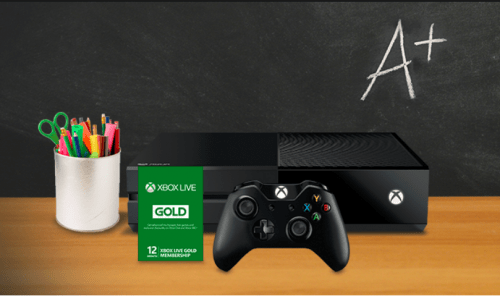 The Microsoft Store Canada has s great back to school offer for gamers! Head over to the Microsoft Store and for a limited time you will receive a free Xbox Live Gold 12-Month membership when you purchase an Xbox One System! Xbox Live memberships normally sell for about $60-$70, so this is a pretty good deal. An Xbox Live Gold membership takes your Xbox system online to play Kinect and controller games with friends wherever they are. You can instantly watch HD movies, TV shows and sports, and with Kinect, your voice is the remote control! Not only that, but Xbox Live Gold Members are entitled to free game downloads on select games every month!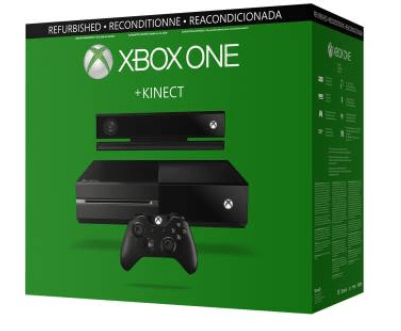 There are a few different Xbox One systems available as part of this deal. If you're looking for the most affordable option, you can purchase a Refurbished 500GB Xbox One console with Kinect sensor for $349.99, which is pretty good since most other Xbox One systems are priced for $449.99 and up. This item is refurbished, so it's not brand new, but since it's refurbished directly by Microsoft it may be a bit of a safer purchase than a refurbished system from another store. Your purchase will come with a 500GB Xbox One system, Kinect sensor to expand your game play, an Xbox One Wireless controller and a headset to chat with your friends when gaming online.
Also, if you pre-order select Xbox One games between now and December 31, 2015 you will receive a bonus $10 Xbox Gift Card digital code! This deal includes most upcoming Xbox One games such as Halo 5, Rise of the Tomb Raider, and Call of Duty: Black Ops 3. If you pre-order a qualifying game, you'll be emailed your $10 bonus gift card code within 10 days.
The free Xbox Live Gold membership offer ends August 17, 2015.  Once you add a qualifying Xbox One system to your cart, a your free membership will be added automatically as well. Shipping is free from the Microsoft Store.
Click here to begin shopping deals online at the Microsoft Store Canada.