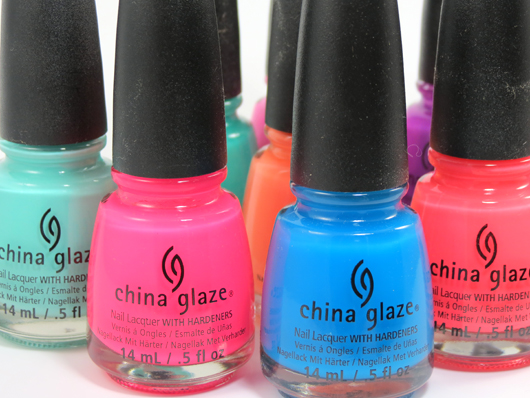 Those who wear and collect nail polish will love this deal from Nail Polish Canada, who are currently allowing you to purchase China Glaze polishes for 15% off with a promo code. For those of you who are not familiar with the China Glaze brand of polish, at the regular price of $7.95 each, and less expensive than  many drug store brands, it is a polish of fantastic quality and available in hundreds of shades. They do bright and neon colours particularly well, and a neon coral called Flip Flop Fantasy is a must have for your nail polish collection, and the perfect colour for the summer season.
To take advantage of the 15% off, you must enter the promo code CHINA15YUWM at checkout. This promo code is effective until August the 3rd, 2105. All orders over $25 placed with Nail Polish Canada will ship for free, and orders totaling less than $25 will be subject to a $3 flat rate shipping charge.
Click here to enjoy 15% off China Glaze nail polish from Nail Polish Canada.