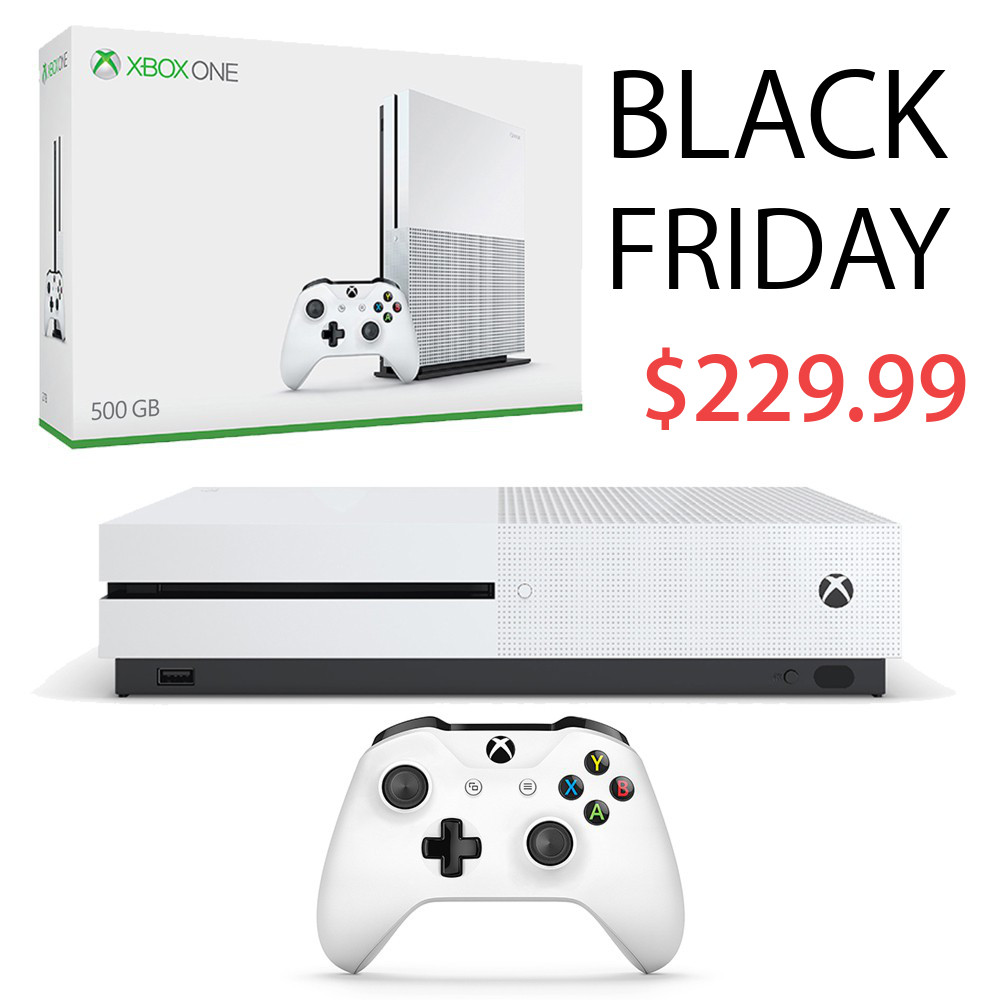 Microsoft Xbox Store made a little mistake today and revealed their Xbox Black Friday sale pricing ahead of time for a couple of hours. They've now fixed their error but guess what! If they stick to the deals that were leaked, they'll have a sizzling hot deal on the Xbox One S. The Xbox One S 500GB is advertised on sale for $229.99!
While the Xbox One X can play games at a resolution of up to 4K, the Xbox One S, which will be on sale, is limited to 1080p. That being said, unless you have a 4K TV and super hero like vision, you're unlikely to notice the difference.
For this price, if you don't have an Xbox One / S yet, it's time to jump on board. Microsoft Xbox One S sale is expected to start online on November 17th, 2017 for Gold Members and on the 21st (or 23rd) for everyone else so mark your calendars!