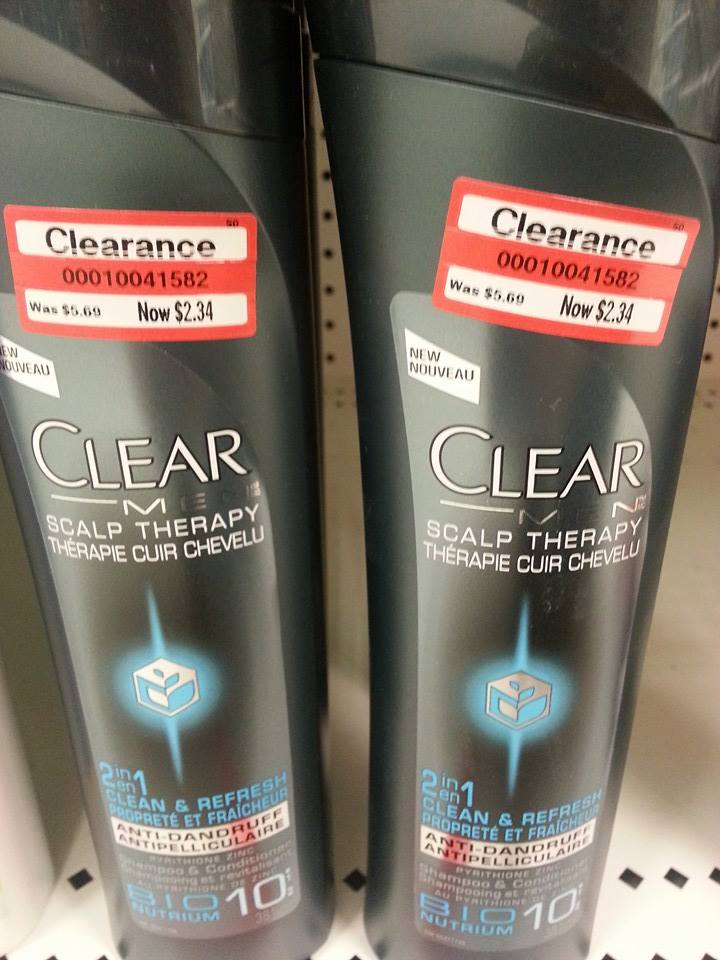 Forum member IRefuseToPayFullPrice just posted about some fantastic clearance finds at her Target Canada location. There are some great deals on men's Unilever toiletries, and there are coupons that you can use on these products making some of them less than $1 each. Here is what she found:
Clear Hair Care 2 in 1 for $2.34
Axe Primed Just Clean Shampoo $1.99
Vaseline Men Extra Strength Hydrating Body And Face Lotion $2.49
Old Spice Deodorant $1.99
If you picked up the latest copy of the Walmart magazine, available in store, then you have coupons you can use on a couple of these products! Among the coupons inside the magazine is a Unilever bonus booklet with over $11 in savings. There is a coupon for $2 off when you buy two Axe products, making the shampoo only .99 each. There is also a coupon for $1.50 off the purchase of any Vaseline product, making the Vaseline Men lotion only .99 as well.
As for the Old Spice deodorant, you can use the $2.50 when you buy two coupon from the most recent Brandsaver insert and pay only .74 each.
Click here to see pictures of the items on clearance, and click here to locate a Target Canada near you.