There are only 3 hours left to take advantage of Naturalizer Canada's flash sale! Save up to 70% off the original price when you use the promo code NATFLSH20 to take an additional 20% off your order! This offer is valid online only and ends today, February 12, 2016 at 3pm CST.
These Natural Soul Yumie heeled bootie were originally $100 but are now on sale for $49.99. With the promo code NATFLSH20, get them for just $39.99.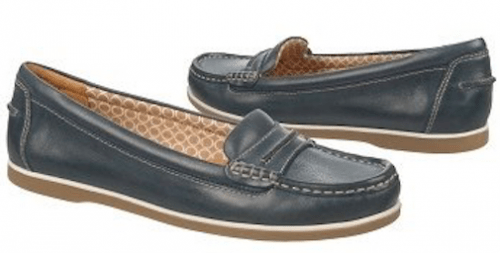 If you prefer flat shoes, get these Hamilton shoes for $39.99 with the promo code. Originally $100, this is a great deal that will only last a few more hours!
Naturalizer Canada has $5 shipping on the first item, $2 for each additional item.