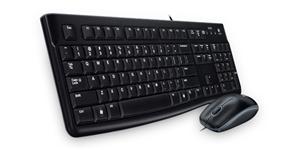 NCIX has the Logitech Desktop MK120 Keyboard and Mouse Combo on as the extreme deal of the day for $9.99 (save $20 off).
Shipping is extra, or you can pick up in store for free. This is a limited quantities deal available today only while stock lasts.
If you are looking for a cheap backup keyboard and mouse, one for a secondary computer or even a main set on the cheap this would do the trick.