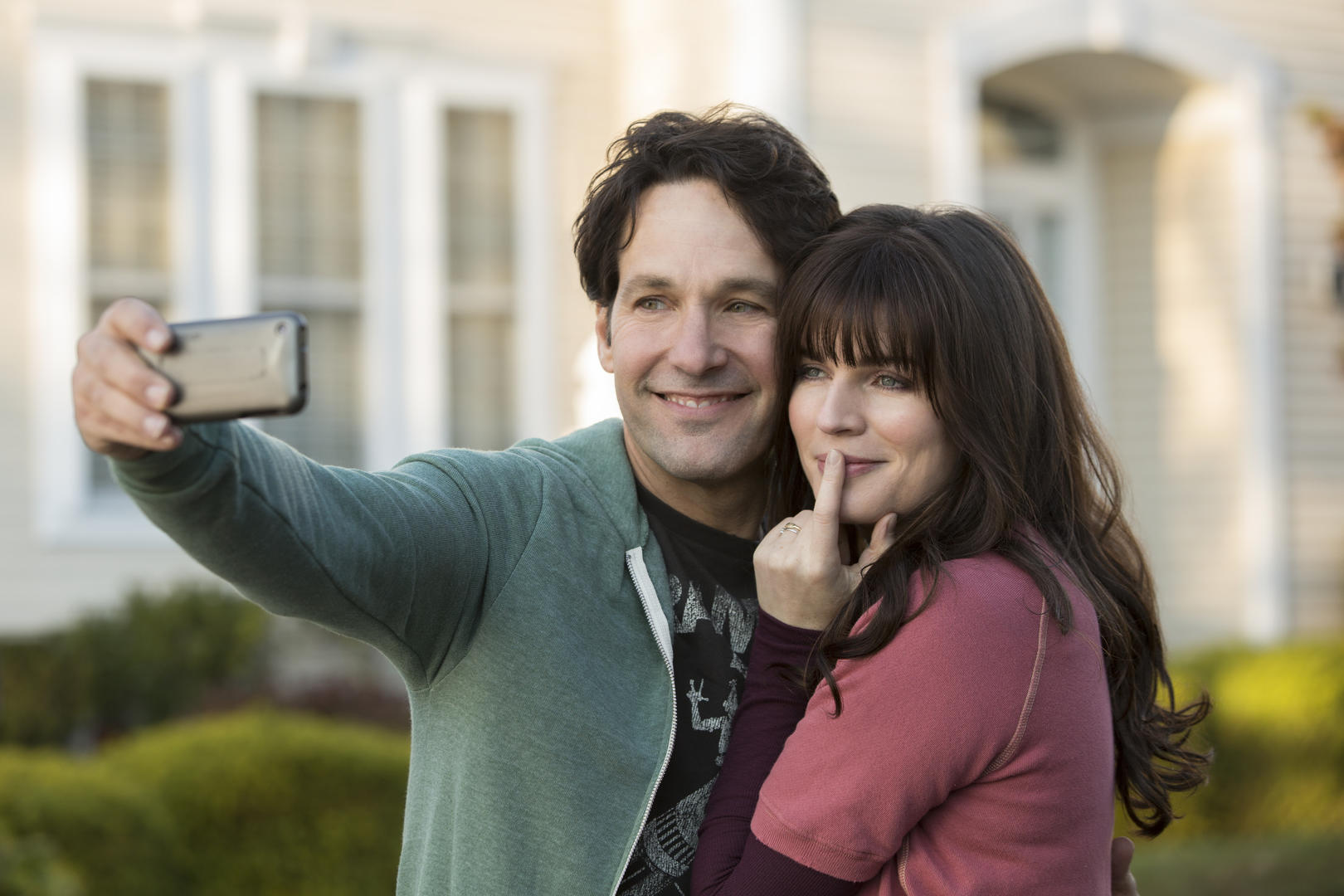 Here's a full list of all of the shows and movies coming to Netflix Canada this October 2019:
October 1, 2019
Carmen Sandiego: Season 2

Nikki Glaser: Bangin' 

A.M.I.

Agent: Season 1

Amityville: The Awakening

Contagion

Find Yourself: Season 1

Girls Trip

I Spit on Your Grave

I Spit on Your Grave 2

Seven

Sinister Circle

The Boondock Saints II: All Saints Day

The Rolling Stones: Olé Olé Olé! A Trip Across Latin America

The Swan Princess
October 2, 2019
Living Undocumented

Ready to Mingle (Solteras) 

Rotten: Season 2

Batteries Not Included

The Best Man Holiday

Dragon: The Bruce Lee Story

Elizabeth

Fried Green Tomatoes

Kim's Convenience: Season 3

Liar Liar

Pride & Prejudice (2005)
October 3, 2019
October 4, 2019
Big Mouth: Season 3

District 9

El Dragón: Return of a Warrior

In the Tall Grass 

Outlander: Season 4

Peaky Blinders: Season 5

Raising Dion

Super Monsters: Season 3

Super Monsters: Vida's First Halloween
October 5, 2019
Despicable Me 3

Legend Quest: Masters of Myth
October 7, 2019
Heartland: Season 12

Justice League

Match! Tennis Juniors
October 8, 2019
Deon Cole: Cole Hearted

The Spooky Tale of Captain Underpants Hack-a-ween
October 9, 2019
Rhythm + Flow

Schitt's Creek: Season 5
October 10, 2019
Riverdale: Season 4

Ultramarine Magmell
October 11, 2019
El Camino: A Breaking Bad Movie

The Forest of Love 

Fractured 

Haunted: Season 2

Insatiable: Season 2

La influencia 

Plan Coeur: Season 2

The Awakenings of Motti Wolenbruch 

YooHoo to the Rescue: Season 2
October 12, 2019
October 14, 2019
Martin Matte: La Vie, La Mort…Eh La La..!
October 15, 2019
Citizen Kane

Dennis the Menace
October 16, 2019
October 17, 2019
October 18, 2019
The Yard (Avlu)

Baby: Season 2

Eli  

Interior Design Masters

The House of Flowers: Season 2

The Laundromat 

Living with Yourself

MeatEater: Season 8

Mighty Little Bheem: Diwali

Seventeen 

Spirit Riding Free: Pony Tales Collection 2

Suits: Season 8 New Episodes

Tell Me Who I Am

Toon: Seasons 1-2

Unnatural Selection

Upstarts 
October 21, 2019
Echo in the Canyon

Only the Brave
October 22, 2019
Jenny Slate: Stage Fright
October 23, 2019
Ant-Man

Breakfast, Lunch & Dinner

Dancing with the Birds

Master Z: The Ip Man Legacy
October 24, 2019
Daybreak

Revenge of Pontianak
October 25, 2019
Assimilate

Brigada Costa del Sol

Brotherhood

Dolemite Is My Name 

Greenhouse Academy: Season 3

The Kominsky Method: Season 2

Nailed It! France (C'est du gâteau!)

Nailed It! Spain (Niquelao!)

Prank Encounters

Rattlesnake 

It Takes a Lunatic

Workin' Moms: Season 3
October 28, 2019
A 3 Minute Hug

Little Miss Sumo

Roman Israel, Esq.

Shine On with Reese: Season 1
October 29, 2019
Arsenio Hall: Smart & Classy
October 30, 2019
Flavorful Origins: Yunnan Cuisine
October 31, 2019
Creeped Out: Season 1

The Deep: Season 3

Kengan Ashura: Part ll

Nowhere Man

Wentworth: Season 7