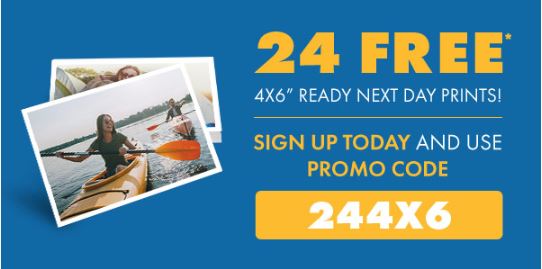 If you have been meaning to have some photos printed, then you might want to use this opportunity from the Walmart Canada Photo Centre to print them for free!
Currently, if you visit the Walmart Photo Centre online and sign up, you can then use a promo code and get 24 4×6 ready next days prints for FREE. The code that you will have to enter at checkout is 244X6. Simply upload your pictures, edit them, and then you will be able to choose which Walmart location you would like to pick them up at the following day.
Even if you do already have an existing Walmart Photo Centre account, it's easy enough to use another email to create a new one if you would like to take advantage of this offer. This promotion is valid until the 31st of October, and you can use this promo code only once per account.