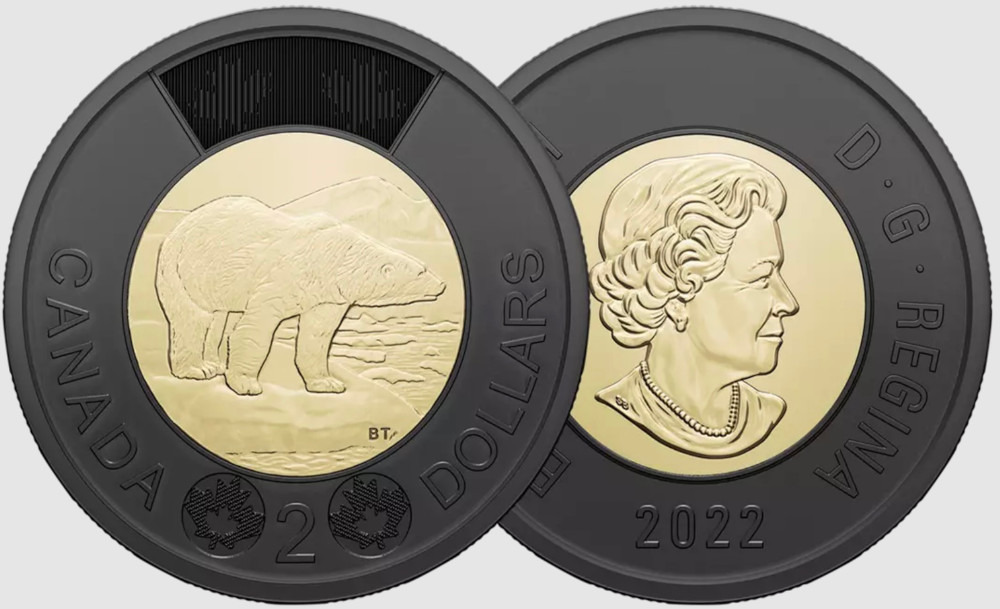 The Royal Canadian Mint is releasing a new $2 toonie coin with a black ring in honour of Queen Elizabeth II.
The coin, dated 2022 and set to go into circulation later this month, will include the regular design elements of a $2 coin in addition to the black band.
The centre of the coins remains gold, with its silver outside replaced by black nickel. The late Queen's image will be emblazoned as usual on one side, with the traditional polar bear design by Brent Townsend on the other.
Click here for more details on the Black Band Toonie