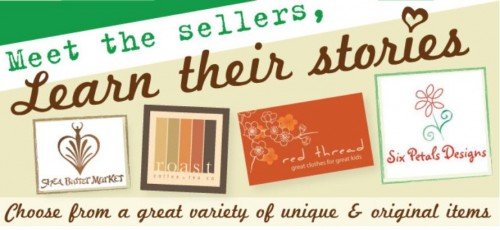 "Goods with Story is an innovative online platform that connects together Passionate Canadian Sellers of unique, original and creative goods with Canadian Shoppers directly. Every Seller we feature has a great story to share about their business and products, and right now you can finally see who stands behind the product, learn how the product is made and what it's made of. You can ask questions, engage in conversation and share your experience with other shoppers."
To kick off the new site they are offering one lucky Smart Canucks reader $50 to spend on the new site and free shipping!  All you have to do is take a browse on the site and answer these questions:
Which product range appeals to you the most?
1. Unique and original products
2. natural, organic and eco-friendly products
3. goods locally made in Canada
4. fair trade products and ethically made products
What would you like to see improved on the site?
Answer below in the comments.  Please "like" them on Facebook if you have an account! Let's support them.
ECOcentric bags are 20-50% off! Can you say Christmas presents?
* One entry per household i.e. you may only leave 1 comment on the blog. If you want to discuss anything or share your thoughts please include it in that 1 comment.
*Age of majority only
*Canada only no purchase is ness to enter, odds of winning are dependant on number of entries received.
*You may only win a max of 2 contests throughout the whole giveaways event to give others a chance to win
*Contest ends November 18th 2011 at 11:59 (est) and the winner will be announced shortly after potential winner answers a skill testing question.
* You must use a valid email so I can contact you with details on how to claim your prize. Persons who enter with an alias(fake) email will forfeit their prize and a new winner will be drawn.
Are you a business who wants to featured in one of our giveaways? Email me at Sally@ smartcanucks.ca (omit spaces)