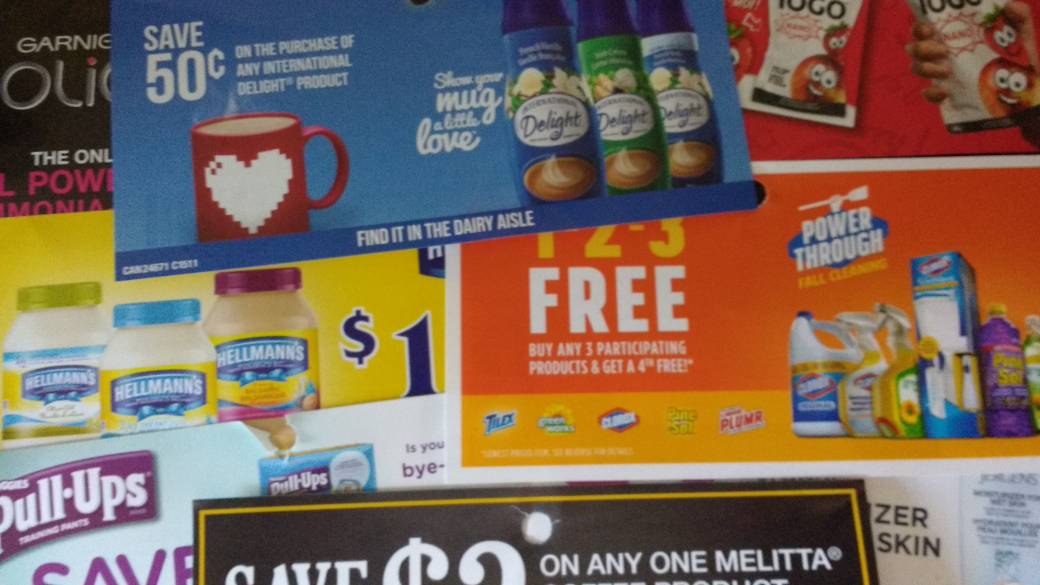 You may have already come across some of these coupon during recent shopping trips, or maybe they have not yet come to your area, but here are some of the new SmartSource tear pad coupons that are now available for the month of October. The following are coupons that I picked up today from Real Canadian Superstore here in Ontario:
Save$2 when you buy one box of Meta Bars
Save $3 on any Centrum product
Save $3 when you buy two Infant/Children's Tylenol or Motrin
Buy 2 packs of Lipton tea and receive a free 60 day extended trial of Next Issue
Save $2 on Garnier Olia
Save $1 on Hellmann's Mayo
Save $1 on Pull Ups Training Pants
Save $1 on any Jergens Moisturizer
Save $1 on Iogo Nano pouches
Save $2 on any Melitta Coffee
Save 50 cents on any International Delight product
Not sure where to begin looking for these coupons? The best place to have a look is the Coupon Zone board at which ever Loblaws umbrella store you shop at, be it Loblaws, Zehrs, Real Canadian Superstore etc. You should be able to find all of these coupons there at the moment, or within the next week.