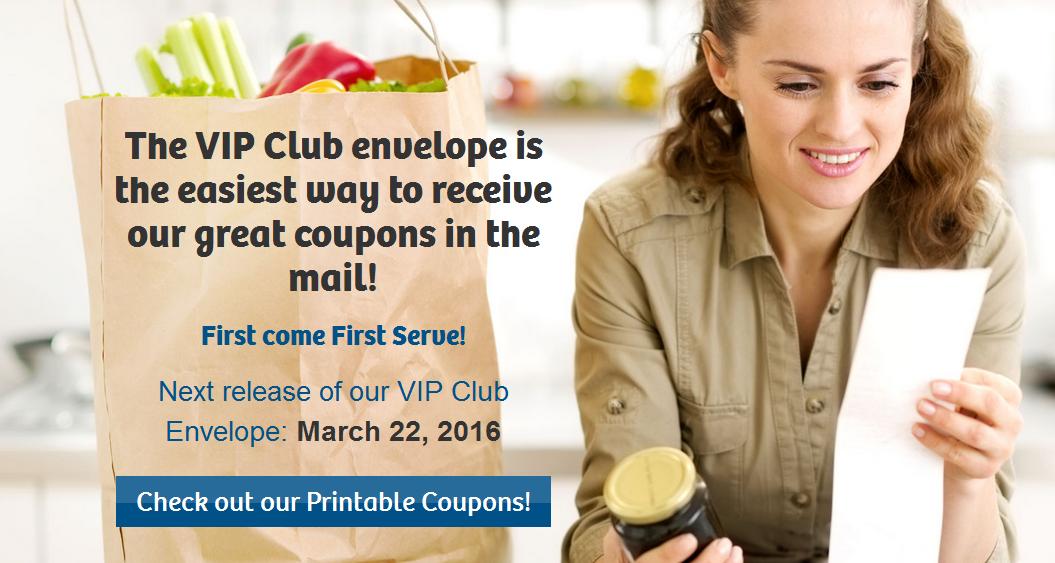 If you are new to couponing then you will not remember the days when WebSaver coupons were mostly mail to home, and they were actually the best coupon portal for mail to home coupons. Now, you can only request your VIP mail out envelope when they are available, for very short periods of time. The next VIP offering, according to the WebSaver site, is now schedules to be released on March the 22nd.
Mark your calendars for that date, and we be sure to let you know when they are live, in the case that you have forgotten. You must be registered and have a WebSaver account in order to request the VIP envelope. If you are new to WebSaver you can go ahead and register now so that you already an account come March the 22nd.
How do you feel about the VIP WebSaver coupons. I actually really miss the way it used to be. I print very few WebSaver coupons and the last set of mail out coupons I received ended up in the garbage when they expired. I didn't find them to be very useful.