If you're a person who lives in fear that kids nowadays won't ever get to experience the textile joy that was building your first LEGO set, or that they'll never fully appreciate the haptic feedback relief of playing a real-life piano rather than tapping a simulated LED version on the screen of their smartphone, then you'll be relieved to hear what Nintendo Canada has up their sleeve.
Starting in April 20, 2018, you'll be able to pick up Nintendo Labo DIY cardboard kits to complement your Nintendo Switch system.
How these cardboard corrugated creations will work is actually quite ingenious. If you buy the Variety Kit, your child will have the opportunity to build five different toy-con creations, including a piano, 2 RC cars, a fishing rod, a house or a motorbike. Once you connect your Nintendo Switch to these hand-crafted toys, you'll be able to continue the fun by either holding a recital or competing in a race.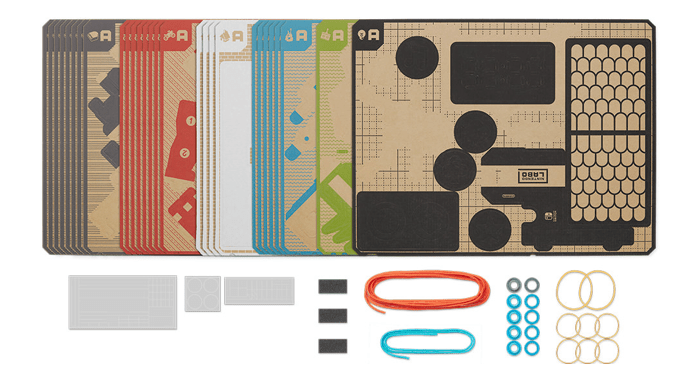 The other kit available will be the toy-con Robot Kit, which will be a kit that provides you with the instructions to make a cool robot suit that can also be connected to your Nintendo Switch to extend the fun outside of the box.
These Nintendo Labo's will start at about $69.99 USD and we'll be sure to update this post once there are announcements of where these cardboard delights will begin being sold in Canada.