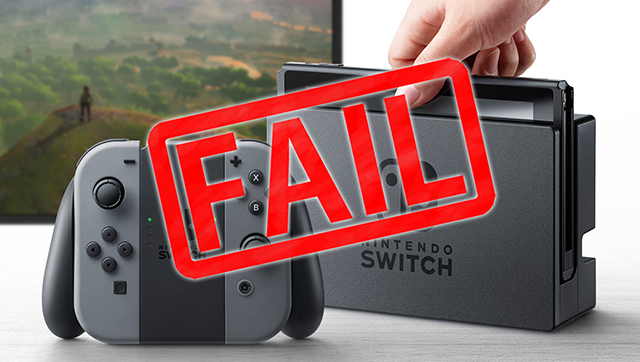 There is a viral compilation video on YouTube that has made its way onto popular chat forums and now even news articles where gamers are showcasing a growing problem for technology tycoon Nintendo: the less than a week old gaming system, Nintendo Switch, which is the "fastest selling" system in Nintendo's history, is proving to be a less than hot purchase as customers around the world are reporting dozens of different issues. The most annoying of all, which you can see in the first minute of the YouTube video, is a freezing of the screen that is accompanied by an irritatingly high pitch buzz – like the kind that's used to fend of mosquitos in the summertime – that doesn't go away.
Nintendo is doing some fast PR to try to soothe the woes of their very vocal customer base, updating their customer support page to include a wide selection of possible problems you may be encountering with the new Switch.
Sadly, what seems to be one of the more widely heard complaints about the new Switch, the dead pixels (irritating little dots on your LCD screen that look like bits of dust, but can never actually be dusted away), is one that Nintendo does not intend to fix anytime soon. They released a statement that essentially said that a certain number of dead pixels are common across all LCD screens, which is true, and there is nothing they can do to fix this minor, if superficial problem.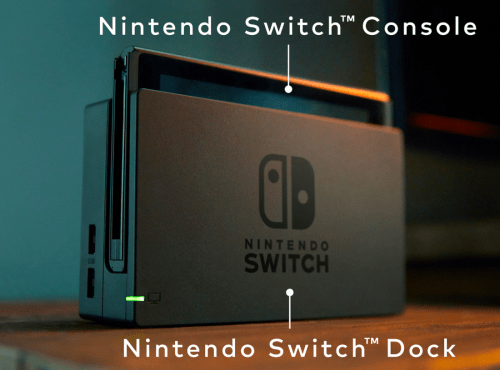 Another big issue with Nintendo's Switch is the dock. The screen, which is made of plastic, is easily scratched when placed in the dock, which has led to many concerned and particular customers coming up with their own life-hack fixes for Nintendo's less than  perfect thought out design; one idea that's been cropping up around the web has been to cover your Nintendo Switch with a pair of panty hose so as to prevent the screen from scratching.
There have also been consistent complaints from around the web about people experiencing delays or glitches in their Joy-Con. Nintendo has released some tips on how you might solve this problem on your own, but if you continue to experience serious delays they suggest you reach out to customer service. These suggestions included:
decrease the distance between the Joy-Con and the Nintendo Switch console
make sure that the Nintendo Switch is not behind any of the following items:
Behind a TV
Near an aquarium
Placed in or under a metal object
Pressed against a large amount of wires and cords
Within three to four feet of another wireless device, such as a wireless speaker or a wireless access point.
They also suggested checking to see if the device was interfering with any other devices in your gaming room, such as:
Laptops, tablets, etc.
Wireless headsets
Wireless printers
Microwaves
Wireless speakers
Cordless phones
USB 3.0-compatible devices such as hard drives, thumb drives, LAN adapters, etc.
If you're one of the many who rushed out this past weekend to buy a Nintendo Switch and you are also experiencing issues with your purchase, you can go over to Nintendo's customer service page where they have set up a list of questions specifically for people who purchased the Switch.