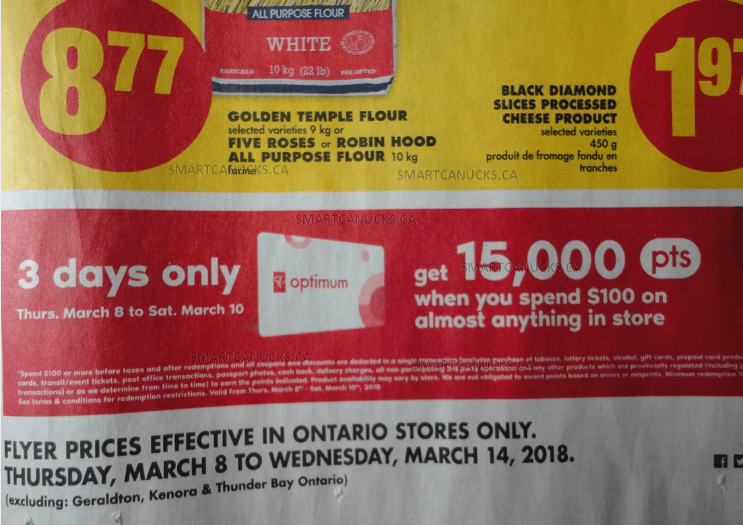 If you have a decent sized grocery shop to do this weekend, No Frills Ontario has a PC Optimum offer in store that may have you heading there to complete that shop.
For three days, from Thursday, March the 8th, to Saturday, March the 10th, No Frills Ontario is offering 15000 PC Optimum points when you spend $100 on nearly anything in the store. If you are also shopping for items that you have personal offers for, this is a great opportunity to rack up a fair amount of points at once. Your current offers will expire today so be sure to save any that line up with sales in the flyer that starts tomorrow.
People have been awarded these types of points offers when redeeming as well, so if you have been sitting on at least $100 worth of points, you may want to consider redeeming them.
Click here to view this offer in the No Frills Ontario flyer.