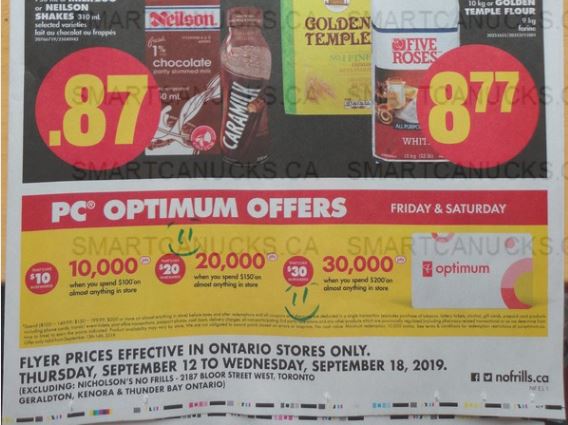 This Friday and Saturday, September the 14th & 15th, you may want to do all of your shopping for the week at No Frills Ontario, and take advantage of a bonus offer of PC Optimum points. On these two days only, there is a bonus for spending certain amounts, and there are three different levels.
Spend $100 or more and you will receive 10,000 PC Optimum, spend $150 or more and you will receive 20,000 PC Optimum points, or spend $200 or more and get a bonus of 30,000 PC Optimum points. You are able to use coupons and these will count toward your spend, so definitely round up coupons that match up with sale items, or coupons for items for which you have a personal points offers, and coupons that might match up with in store points offers to earn even more points!
Click here to view the upcoming No Frills Ontario flyer on our forum.