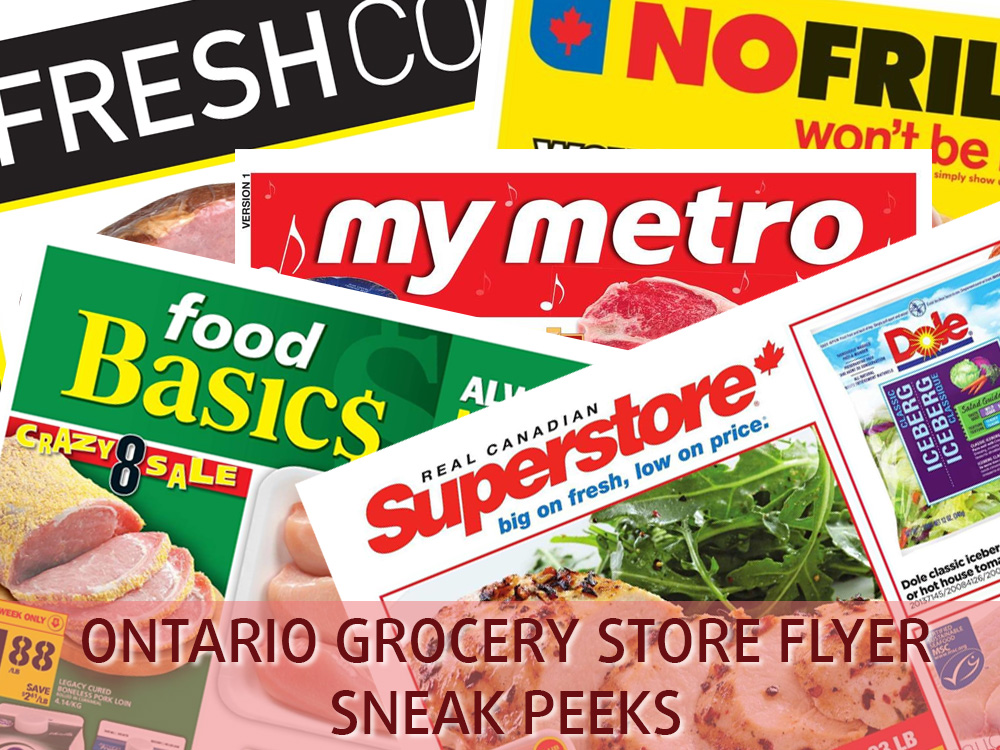 We have some new flyer sneak peeks to help you plan ahead for the next shopping week.  Since it is a holiday, some of the flyers do have irregular start and finish dates so make sure to double check when price-matching.
No Frills Ontario flyer sneak peek
No Frills has some great two day pricing.  Get Cook's Ham for just $0.97/lb and 10lb yellow potatoes for $1.97 valid Thursday and Saturday only. Other deals include
Armstrong cheese up to 450g $3.77
Campbells soups $0.67 (Cooking+Condensed soups $1.25)
Maple Leaf bacon $3.97
Franco gravy $0.67
Freshco Ontario flyer sneak peek
Natrel cream $1.99
Lou's Peameal bacon $1.99/lb
Black Diamond cheese blocks $3.99
KitKat Shareable Bars $2.49
Plus some good prices on processed/ready made sides for Easter dinner like gravy, stuffing and more.
Real Canadian Superstore Ontario flyer sneak peek
Get 25,000 PC Plus Points worth $25 when you spend $225 or more this week.
Prime rib $4.77/lb (Thursday-Saturday only)
Coke/Pepsi cans 24pk $6.35
Wonderbread/buns $2
2000 PC Plus Points on deli party platters priced $10+
2500 PC Plus Points when you spend $10+ on Hallmark cards and wrap
Remember that most grocery stores will be closed on Friday and Sunday and plan your shopping around that.  Plus pack some patience for the crazy lineups we often see when stores are closed for a day.