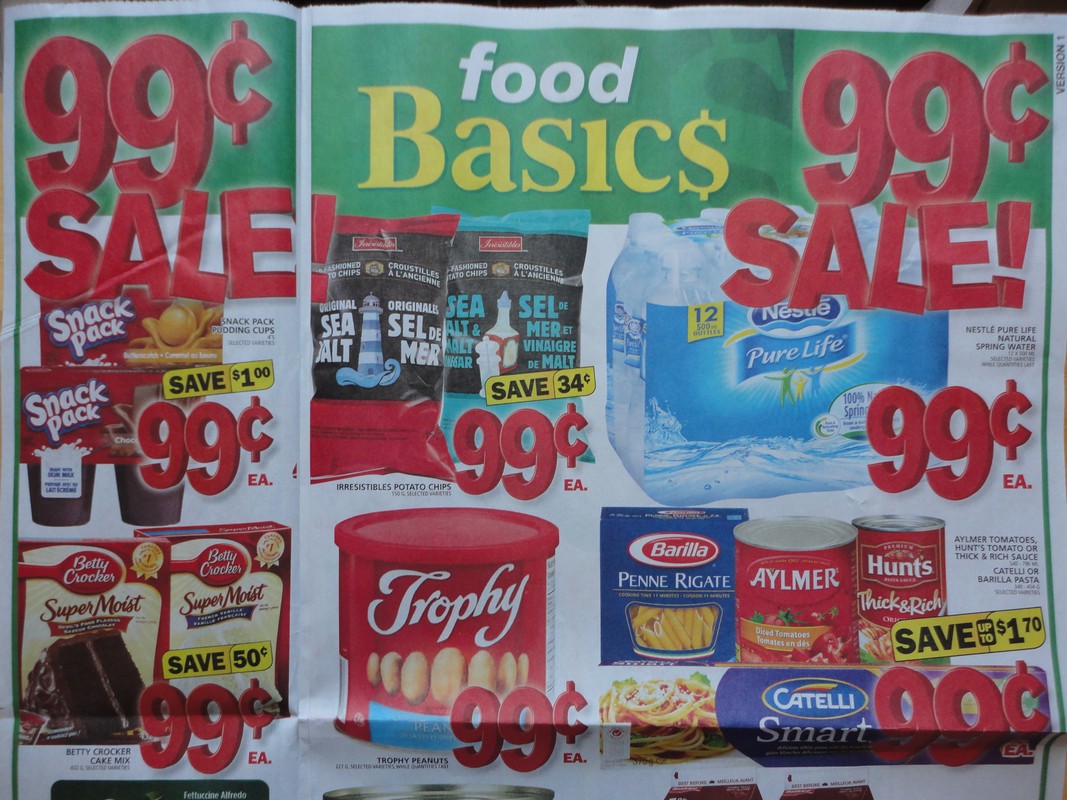 We have some early sneak peeks of the upcoming grocery store flyers for Ontario stores from cyn88canada to help you plan your shopping and save even more.
No Frills Ontario flyer sneak peek
No Frills is celebrating their franchisees with an Owner's Sale this week with some great prices.
Lavazza coffee 250g $1.97
Green peppers $0.87/lb
Pork back ribs $2.97/lb
Allen's fruit punch or cocktail 24pk $2.97
Wonderbread $2
Black Diamond cheese slices $1.97
Kraft peanut butter 750g-1kg $2.88
Food Basics Ontario flyer sneak peek
There may be some great prices at No Frills but Food Basics is also worth a visit this week with their 99 cent sale.
Trophy peanuts $0.99
Cavendish fries $0.99
Catelli pasta includes Smart etc $0.99
Beatrice 1L chocolate milk $0.99
I Can't Believe It's Not Butter $0.99
1lb mushrooms $1.88
Real Canadian Superstore Ontario flyer sneak peek
Delissio pizza $3.33
Corn 10 for $1.88
Boneless skinless chicken breast $3.66/lb
Coke/Pepsi 24pk $6.48