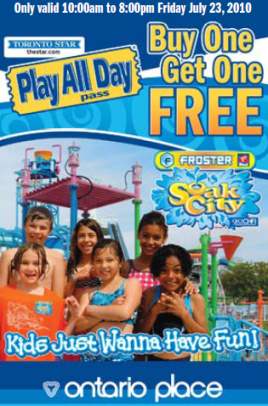 Breakfast Television has their BT Viewer Appreciation again this summer at Ontario Place. On July 23rd, the first 1000 people before 9am will get in for free! There is also a Buy 1, Get 1 Free Play All Day pass valid on July 23rd (as shown in pic above), coupon can be found below. If you are in the area, and don't mind lining up early, this is a good deal!
Thanks to couponlady for sharing this offer with us!
For more information, click here.