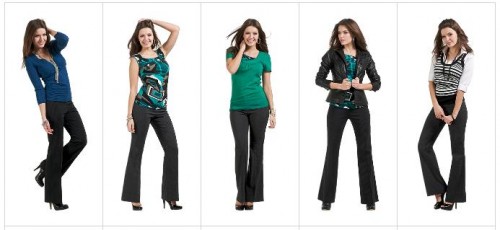 Rickis clothing is having an awesome sale in-store right now. 50% off the lowest ticketed price. Today I went in and there were racks and racks of sale items! Tons of  last years summer stock as well as fall/winter stuff too.
I got 3 tank tops and a fancy tee shirt for…. $12.54 with taxes! 4 shirts for less then $13, crazy awesome! They also had pants for $7.50 with the discount. Pea coats for $20! If you shop at Ricki's its definitely worthwhile taking a look see.
Want more of a deal?  Try on any pair of pants and save $5 on a purchase of $25 or more!
So you could buy a ton of clothes for $25 then get another $5 off just by simply trying their jeans on. You don't have to buy the jeans either!
The online store Rickis.com does have clearance 50% off the last ticketed price, and $5 flat shipping, but selection is very limited.
Happy shopping!