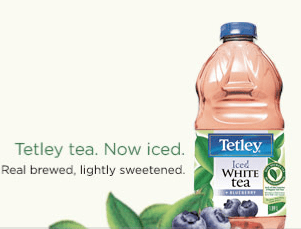 This week, No Frills has the Tetley Ready to Drink tea 1.89L bottles on sale for only $1. There are coupons on some of the products for $1 off, and also come with a sample pouch of the Tetley Tea Infusions (which I love) which would make them free! This product comes in a couple of different flavours including Green Tea, White tea blueberry and white tea pomegranate.
This is a great deal and I have read many SC'ers that have post about this deal so I thought it would be a good idea to post about it here.
Thanks to jennajul2001 for sharing this with us!
Click here to discuss this deal with other SC'ers.