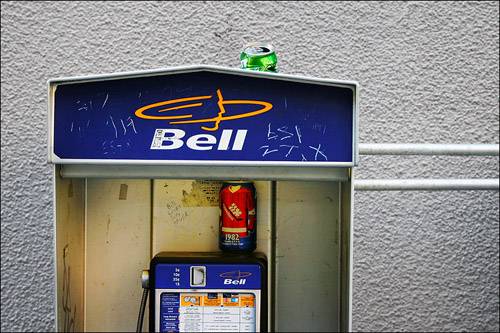 Just a heads up for the next time you forget your cell phone at home. As of last week, the cost of a local call on a Bell Canada payphone is 50 cents. I think it's safe to assume that other payphone companies will follow.
It's a been a long time coming — not only has there not been an increase in payphone costs since 1981 (back then they were a dime) but competition from mobile phones has pretty much rendered the standard payphone obsolete. They're really only there for the small percentage of the population that hasn't gone cellular yet and for when the rest of us forget our mobile devices on the charger at home.
In a different age I could see a lot of people getting bent out of shape about this, but really – does anyone care that the cost of a phone call has doubled?