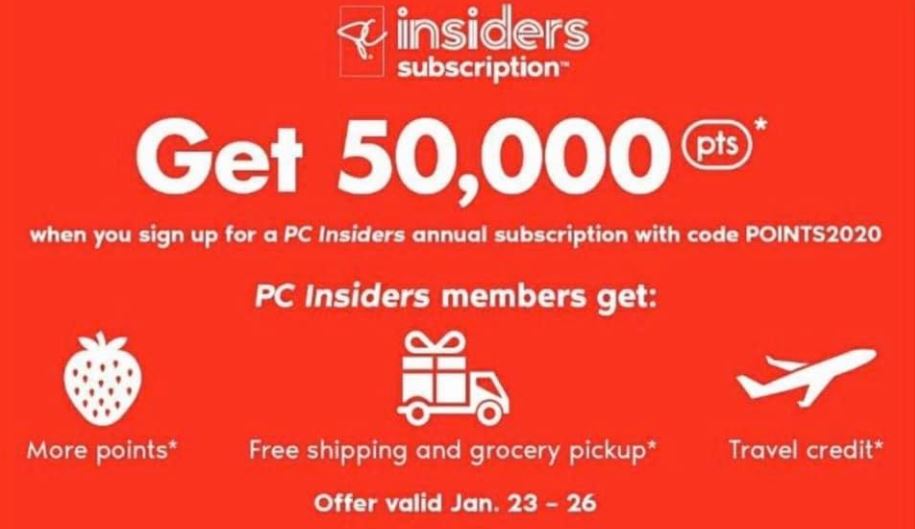 For those of you who are not already signed up for the PC Insiders program and have been considering signing up, it may be a good time for you to do so next week.
From January the 23rd to the 26th, you will receive 50,000 PC Optimum points when you register for a year of PC Insiders, and use the code POINTS2020. Keep in mind that you must use the code in order to receive those points, and that you can only use it during those four days.
A one year subscription will cost you $99, however, getting back 50,000 points, with a value of $50, means that your subscription is actually costing $49.
If you are not familiar with this program, you receive perks for signing up, like a $99 PC Travel credit, free shipping and grocery pick up, and 200 PC Optimum points for every $1 spent on select brands, like Joe Fresh, PC Organics, and every brand of diapers and baby formula.  For some of you it may not be worth it to register, but for others, such as those of you with babies, you would likely make back the $50 it would cost you fairly quickly just by purchasing diapers and formula.
Click here for more information about the PC Insiders program.